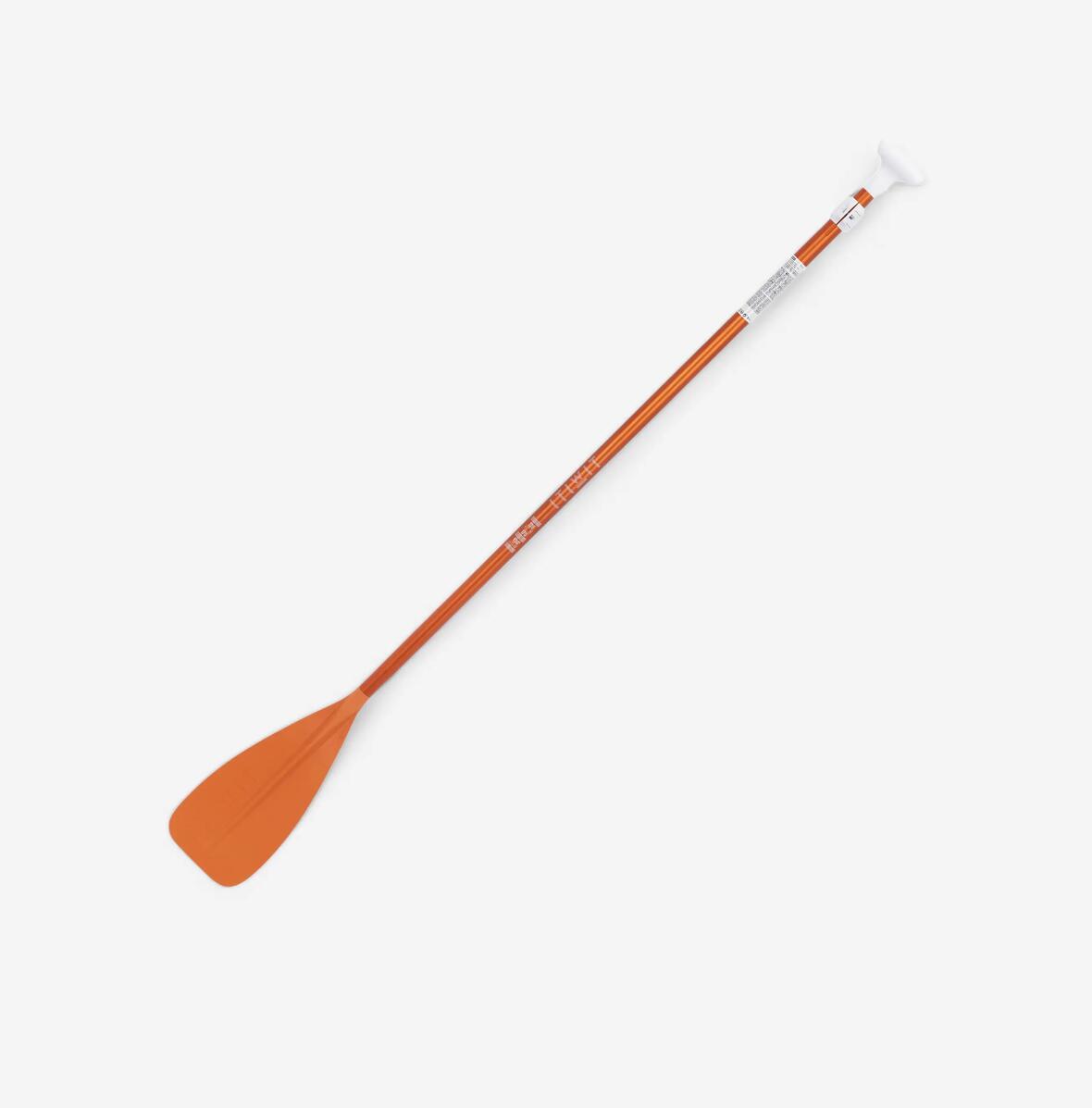 2-PART STAND UP PADDLE 100 ADJUSTABLE 170-220 CM - ORANGE
Our team of enthusiasts designed this adjustable paddle for beginner stand-up paddleboarders for cruising or surfing small waves.

Adjustable SUP paddle. Adjust to suit your height, your ability, or for lending to your friends or family.

ITS ADVANTAGES

ADJUSTABLE
Easily adjustable paddle size from 170 cm to 220 cm.

EASY TO USE
Profiled blade for ease and stability: 565 cm² (87 inch²).

LIGHTWEIGHT
Light aluminium build: 930 g.

USER COMFORT
Versatile ergonomic handle.

BUOYANCY
When assembled, the paddle floats for at least five minutes.