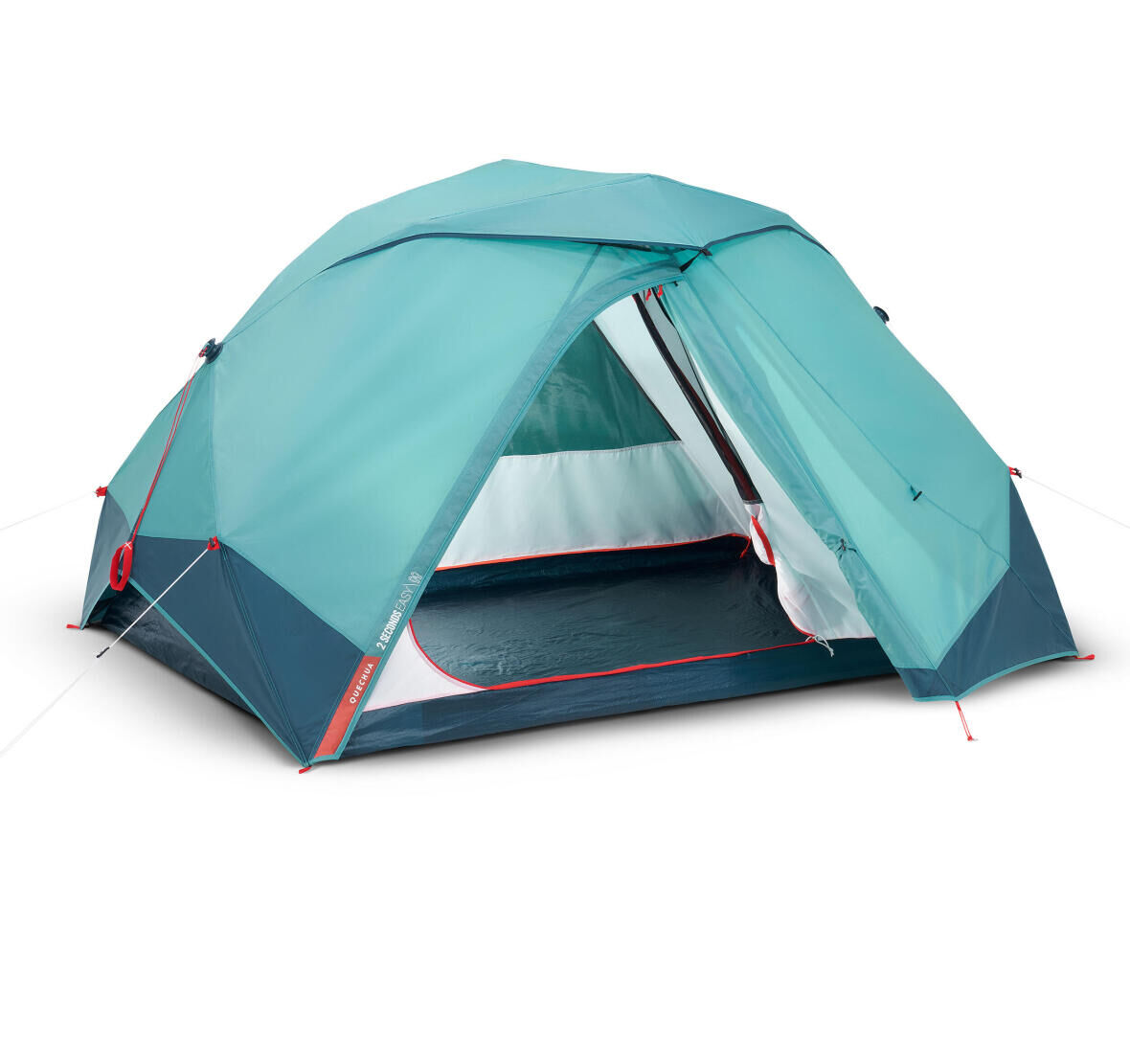 2 SECONDS EASY BLUE TENT - 2 PEOPLE
HAVE YOU BROKEN YOUR TENT? DON'T THROW IT AWAY!

You should know that the environmental impact of a discarded tent is equal to more than 3,000 km by car. To reduce this impact, Decathlon is committed to ensuring that all its tents can be repaired and will be in perfect condition once repaired!

On this page, we'll provide you with step-by-step help in repairing your tent depending on the problem you've encountered.

All our tents are guaranteed against any manufacturing defects. Under guarantee, we take care of the repair and you can bring your tent straight to the workshop at your Decathlon store. Out of guarantee, or if your tent has been damaged by improper handling, it can be repaired very easily by you (or at the workshop at a charge).