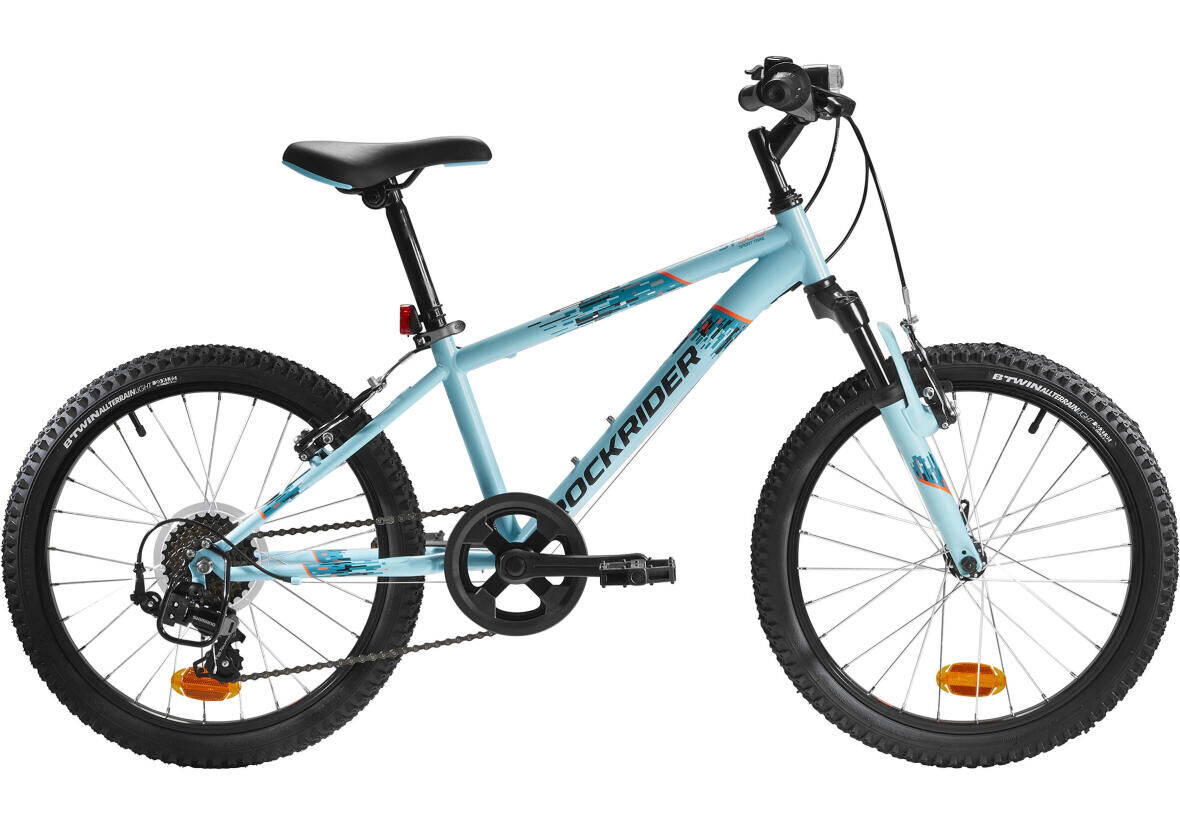 20" ROCKRIDER 500 MOUNTAIN BIKE BLUE
We have designed this mountain bike for children aged six to nine (120 to 135cm) who want to get out and about mountain biking on a regular basis.

Equipped with a suspension fork, this 20" bike handles uneven terrain with ease. Thanks to its six speeds you can take undulating trails in your stride.