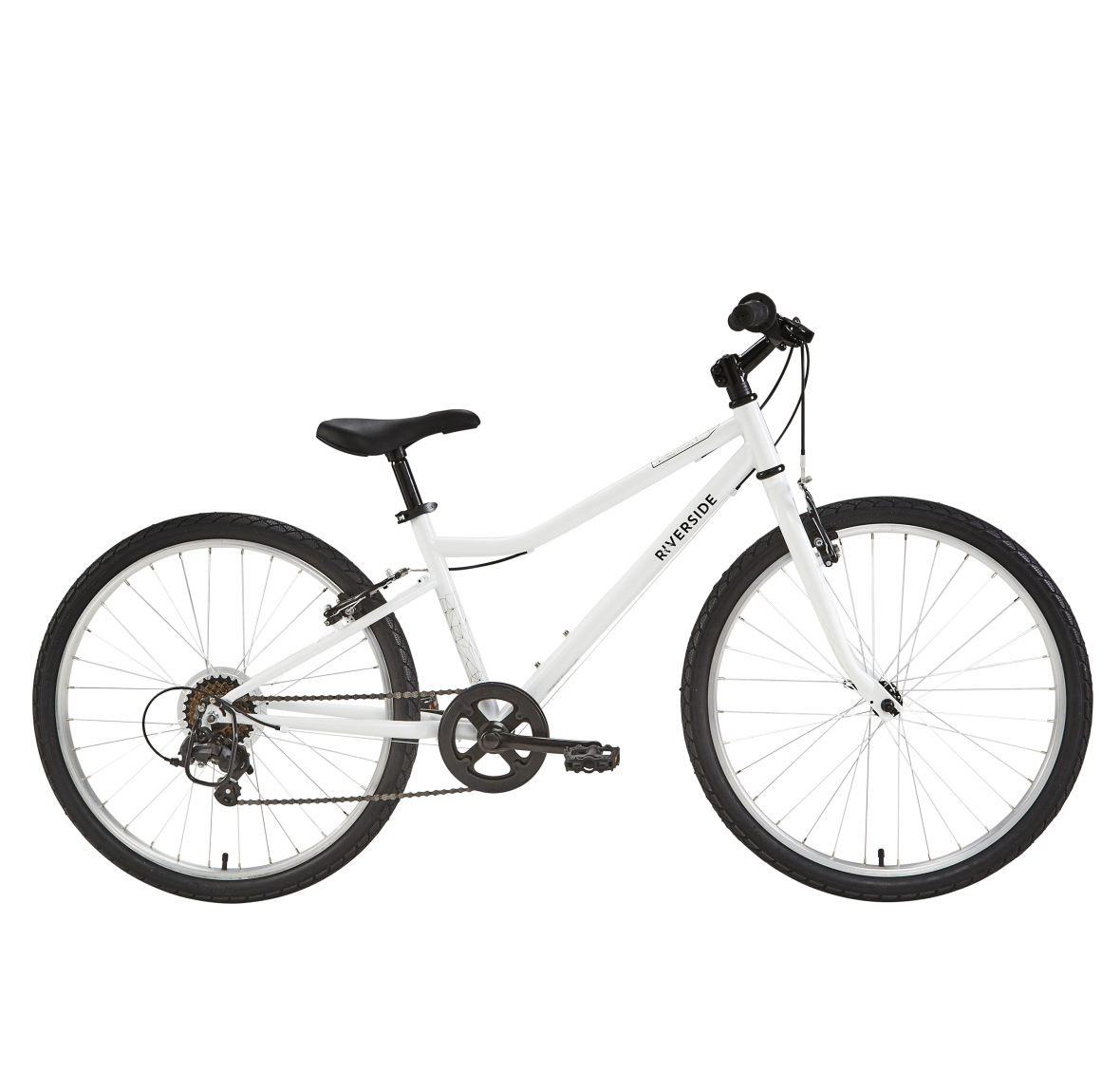 24" Riverside 100 Hybrid Bike
We designed this hybrid bike for kids ages 9 to 12 years (135 to 150 cm tall) who like to ride in urban parks and on maintained paths.

So you received your bike, and now it's time to put it together. No worries, just follow our simple guide! These tutorials draw on the expertise of our product manager and children's bike engineer.