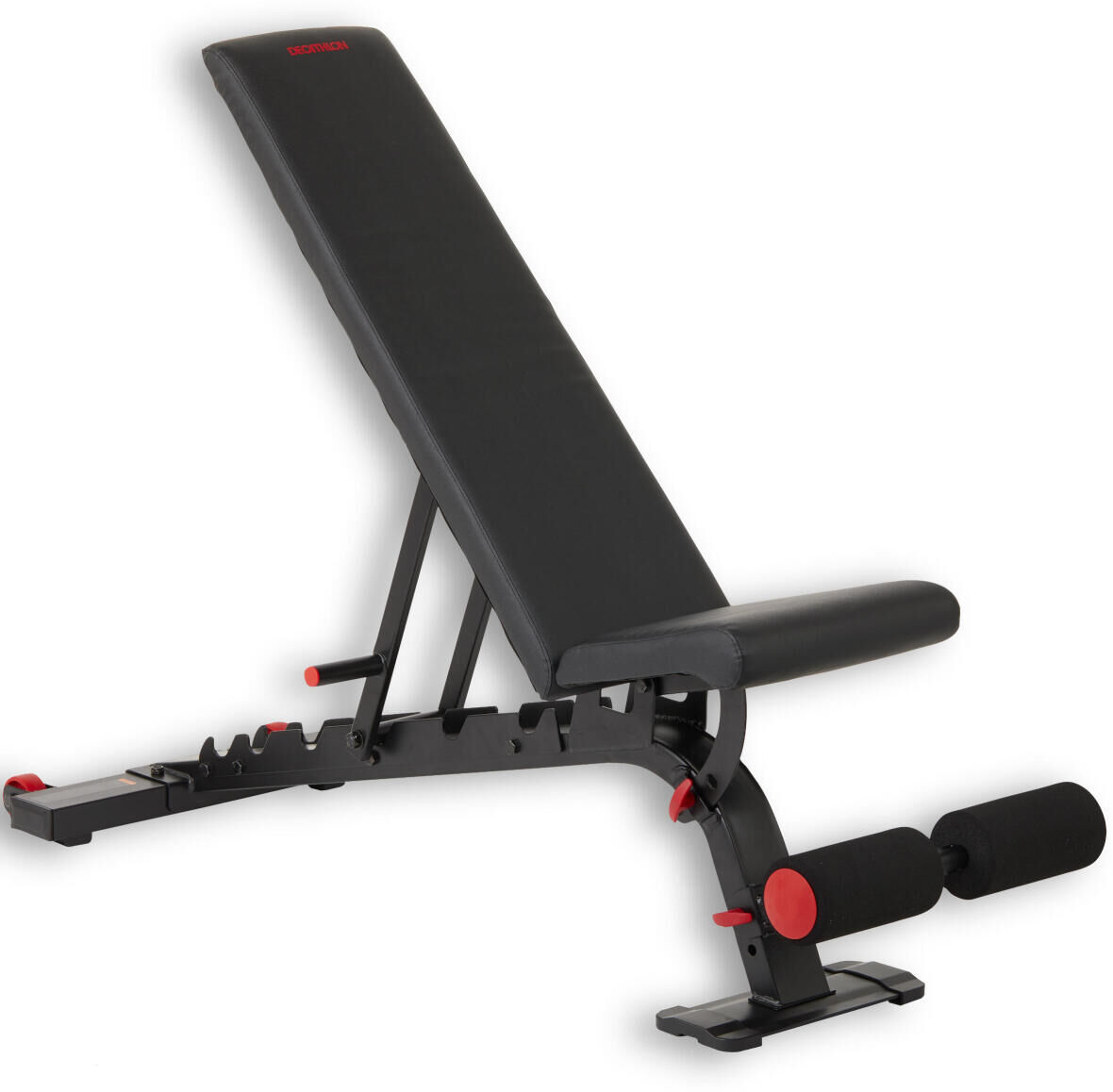 BENCH 900
Year of sale: 2019

Our design team created this bench for weight training with dumbbells and bar weights. Want to work your pecs from every angle? This perforated bench will let you strengthen your pecs and abs comfortably from any position: reclined, inclined, reverse incline - you name it.

THE BENEFITS:

Durability Maximum load 250 kg (user + weights)

Versatility 7 incline options (-15°, 0°, 15°, 30°, 45°, 60°, 80°)

Easy to move Built-in rollers

User comfort Thick foam and perforated back for easy movement.