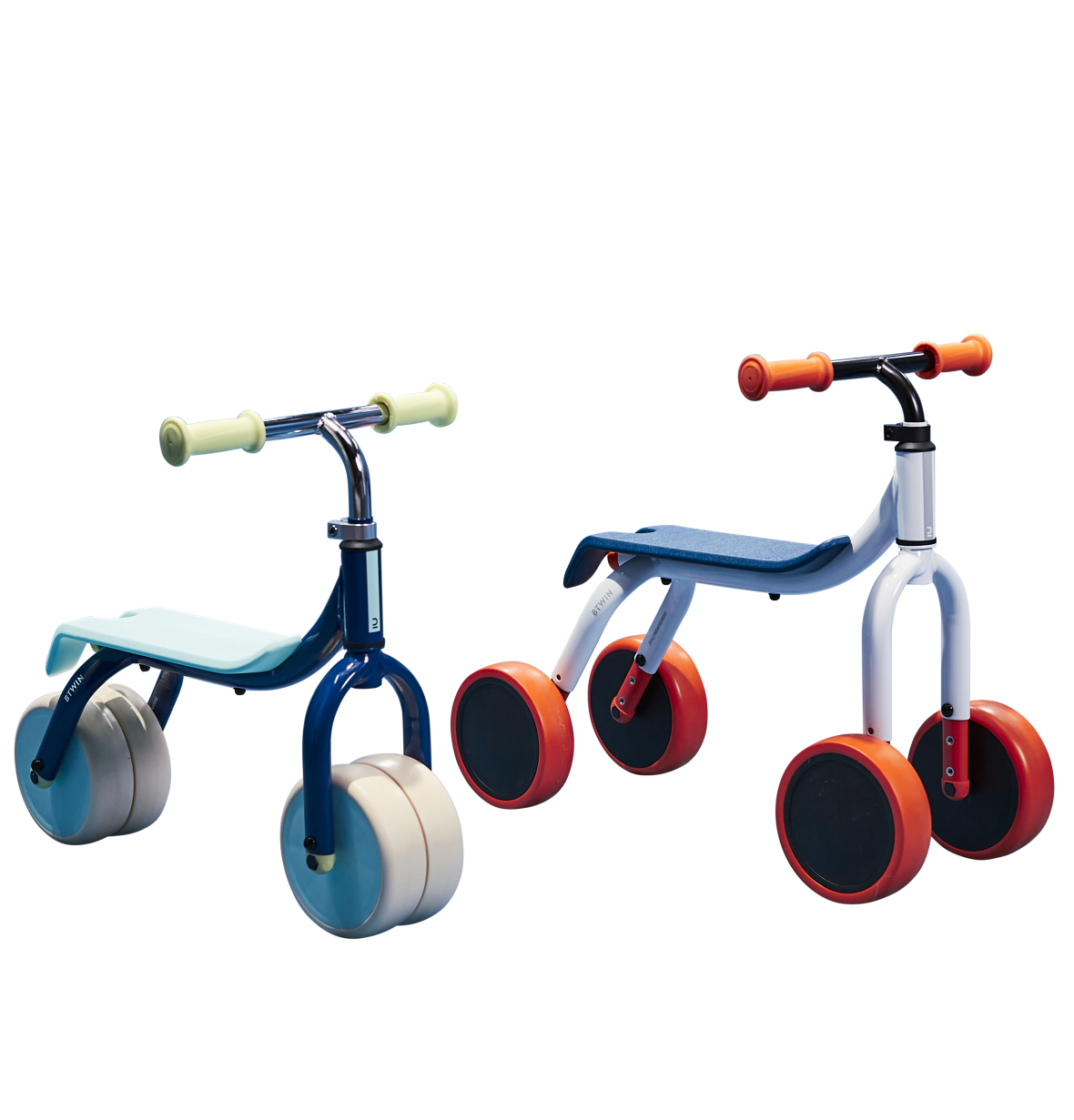 2-in-1 ride-on for kids aged 1 to 3
Is your child ready for their first foray into the world of cycling? Our adaptable 2-in-1 ride-on supports kids aged 1 to 3 (73-95 cm tall) as they build their motor skills.

We recommend making sure that it's set up properly right from the start (correct height) so that your little poppet can use it to explore the world around them.
This ride-on can be set to three different heights so that it grows with your child.

On this page, you'll find all our advice on assembling your ride-on, correctly adjusting it, and looking after it throughout its life!