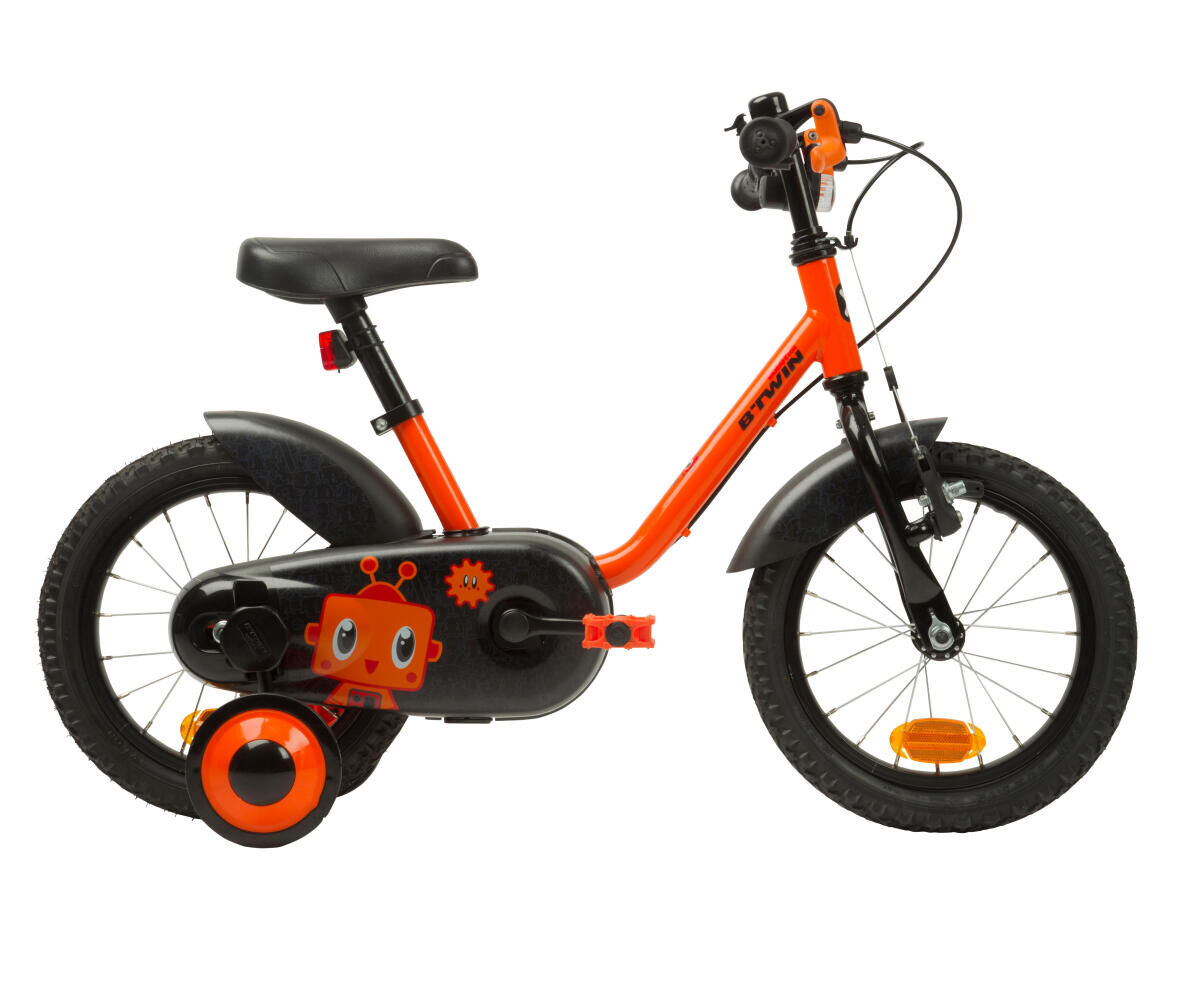 B'TWIN 500 ROBOT 14" BIKE FOR 3-5 YEARS
1..2..3 pedal! We designed this 14" bike to help children ages 3 to 5 and measuring 90 to 105 cm tall, to learn to pedal and ride a bike like big boys and girls.

It has a step-through design and training wheels that allow your child to learn to ride at his or her own pace. It is equipped with a chain guard and mudguards to prevent rubbing or getting dirty from the chain or wheels.