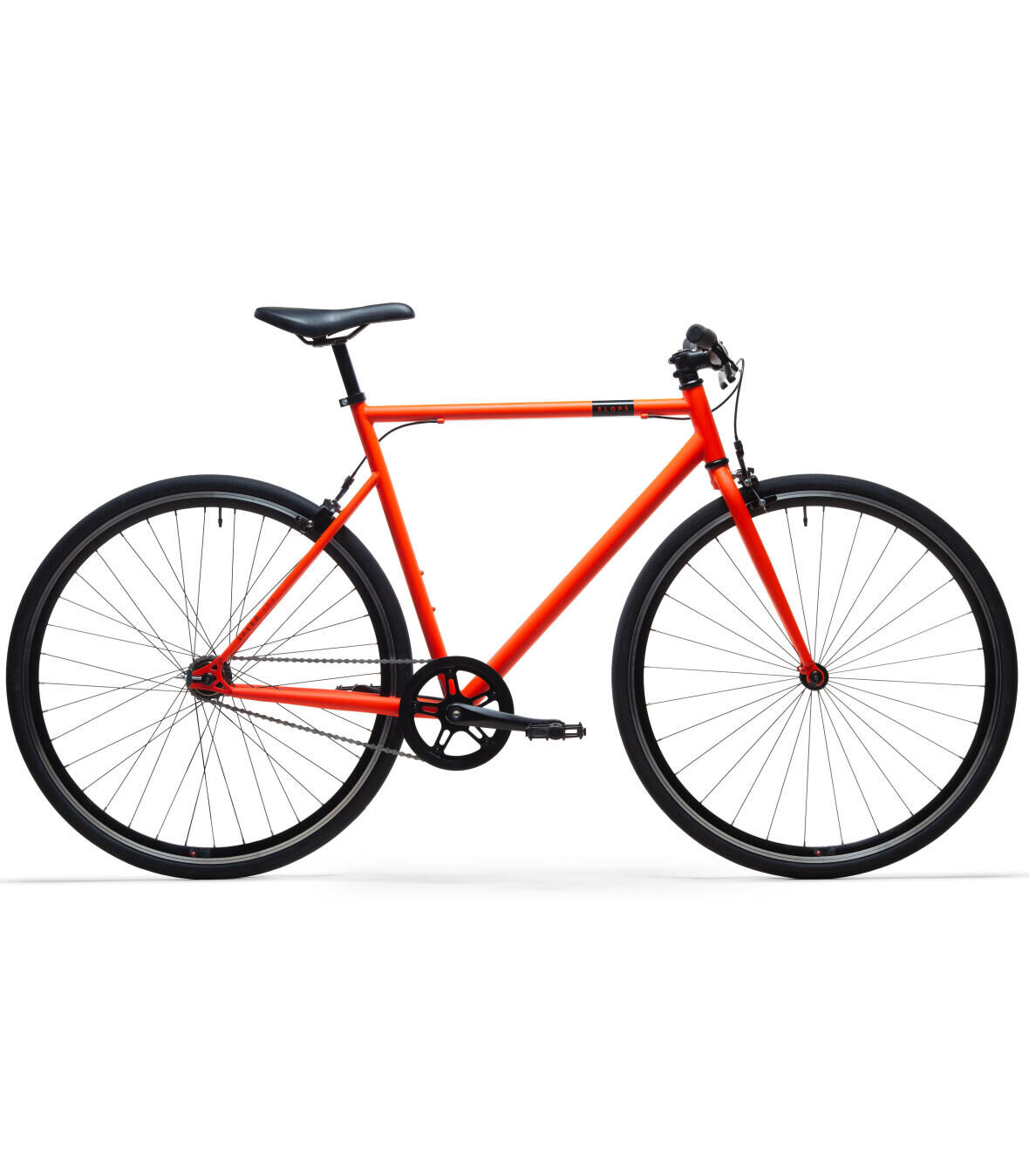 CITY SPEED 500 - ORANGE
Discover our fast, agile new single-speed city bike designed by urban cyclists! The fixie look with the utilitarian features of a city bike.

Our desire? To finally make accessible a good, agile, fast, single-speed city bike suitable for fixie use (flip-flop hub).

Why not follow us on Instagram @City_Speed_Bikes?