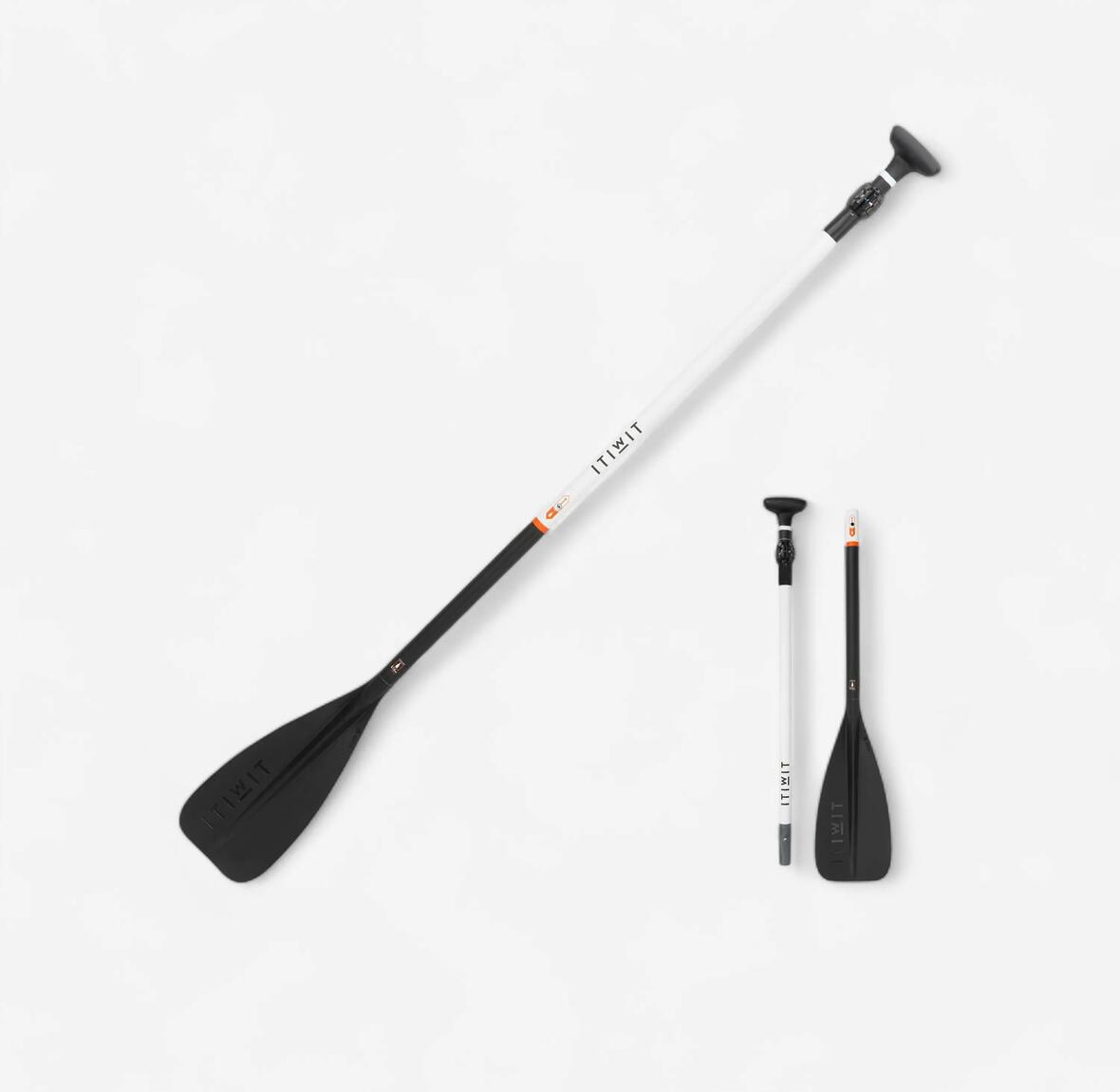 STAND-UP PADDLEBOARD PADDLE 500 COLLAPSIBLE AND ADJUSTABLE CARBON TUBE 150-190 CM - M
Our team of enthusiasts designed this adjustable paddle for intermediate stand-up paddleboarders for touring, racing and surfing. It is available in two sizes.

ITS ADVANTAGES

ADJUSTABLE
The paddle size can be easily adjusted from 150 cm to 190 cm;

EASY TO USE
Profiled blade for stability: 510 cm²

LIGHTWEIGHT
Carbon fibre and fibreglass tube: 715 g

USER COMFORT
Versatile ergonomic handle.

Compact design
paddle can be disassembled into three parts: 85 cm

BUOYANCY
When assembled, the paddle floats for at least five minutes.