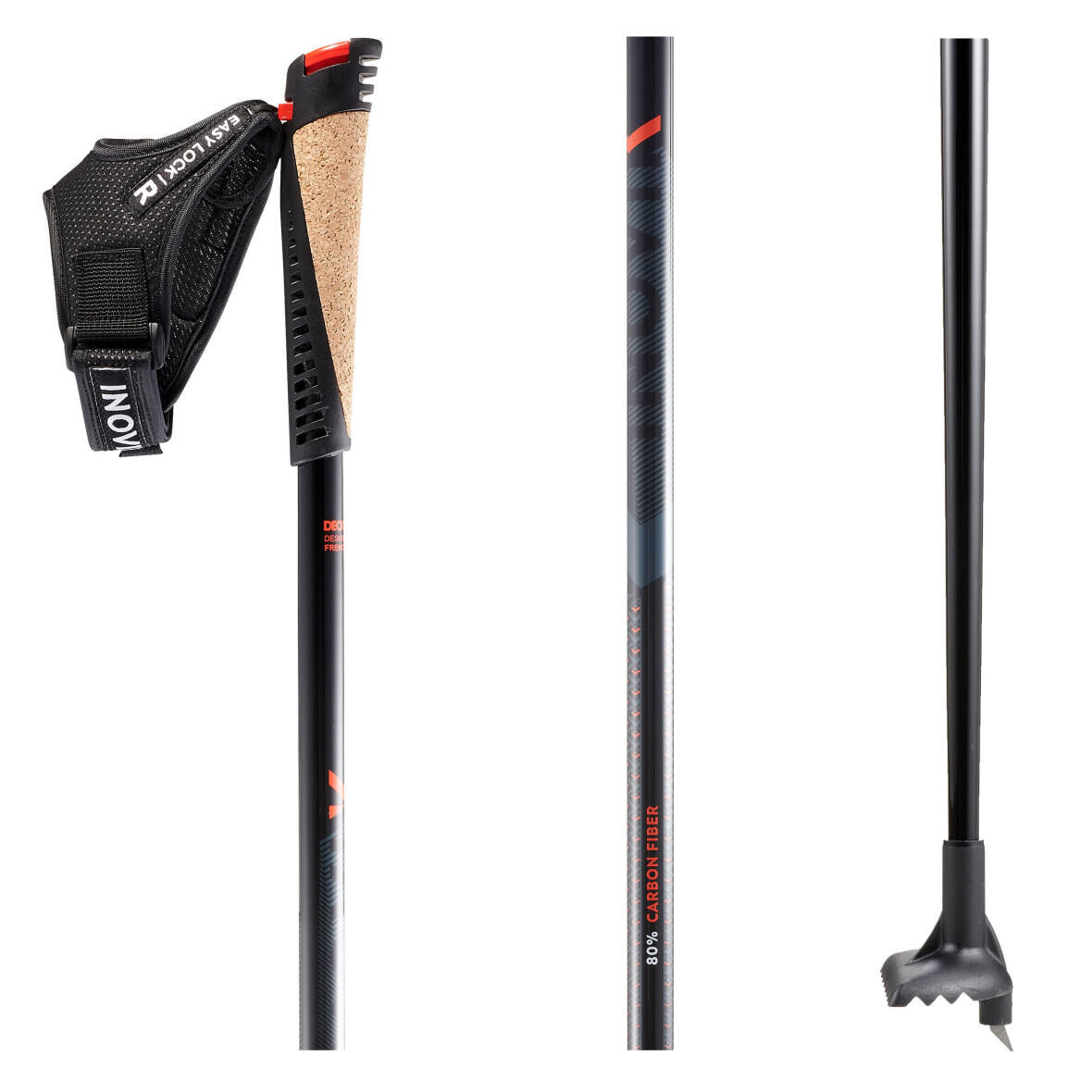 ADULT CROSS-COUNTRY SKI POLES
XC S POLE 900
Our team has developed this pole for competition cross-country skiing and/or at high intensity.
It has a cork handle and an adjustable clip-on gauntlet.
Find all our tips here to remove your gauntlet easily or to replace it if lost or worn.