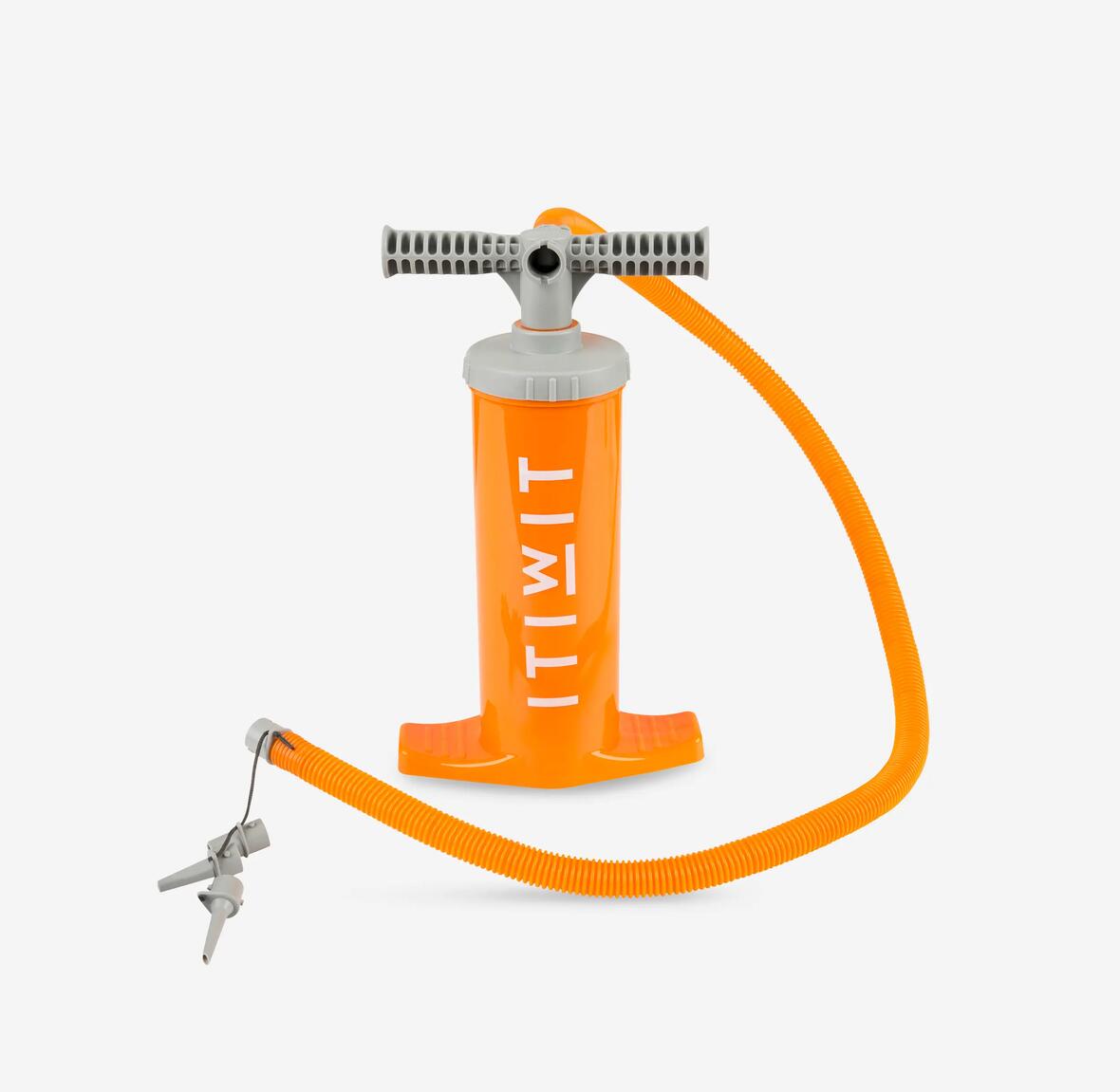 DOUBLE-ACTION HAND PUMP FOR KAYAKS 2 X 1.4L - ORANGE
Our design team developed this pump to quickly inflate and deflate kayaks, thanks to its dual action function.

Low-pressure hand pump to inflate your kayak in less than 15 minutes. Comes with universal adaptors to enable you to inflate all kinds of products.

ITS ADVANTAGES

Versatile
Sold with three adaptors to fit all inflatable ITIWIT kayaks.

Quick action
Double action: pump to inflate and deflate.

Versatility
Can be used to inflate and deflate.