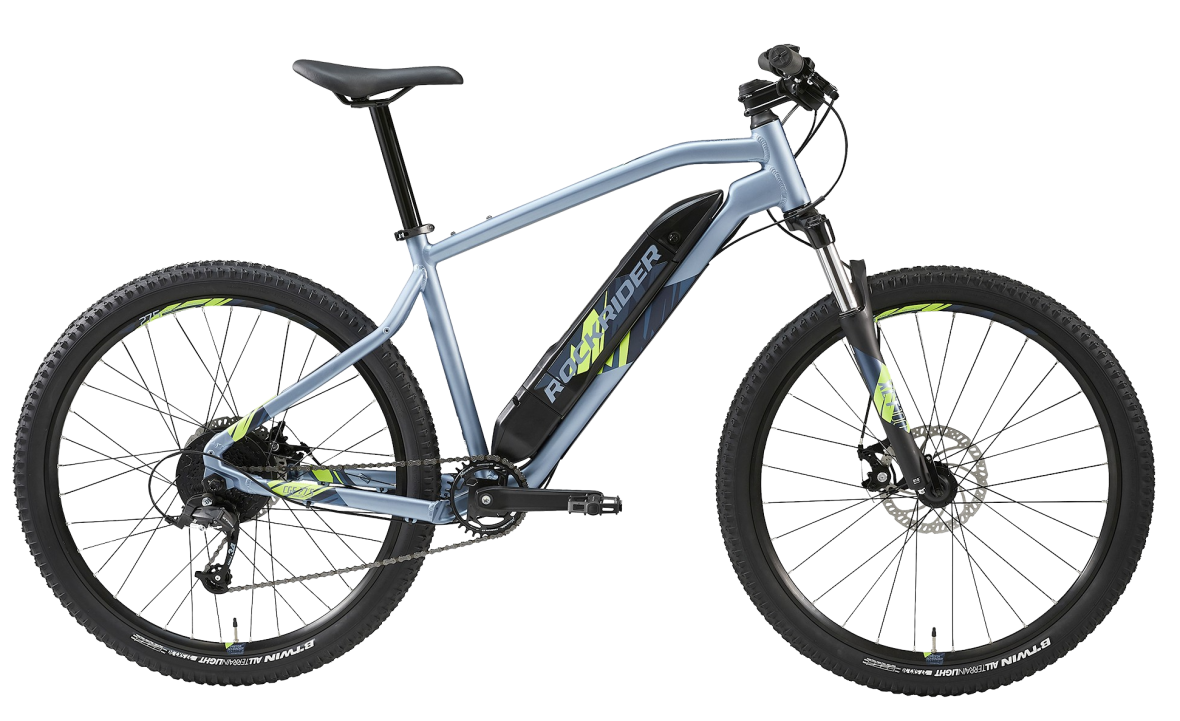 ELECTRIC MOUNTAIN BIKE ROCKRIDER E-ST 100 BLUE 27.5"
This electric mountain bike is designed for ROLLING ALL TERRAIN rides.

With this electric mountain bike (EAMTB) E-ST 100, you can experience or relive your first feelings of mountain biking. The smart assistance combined with the pace sensor and a screen will help you find your rhythm.