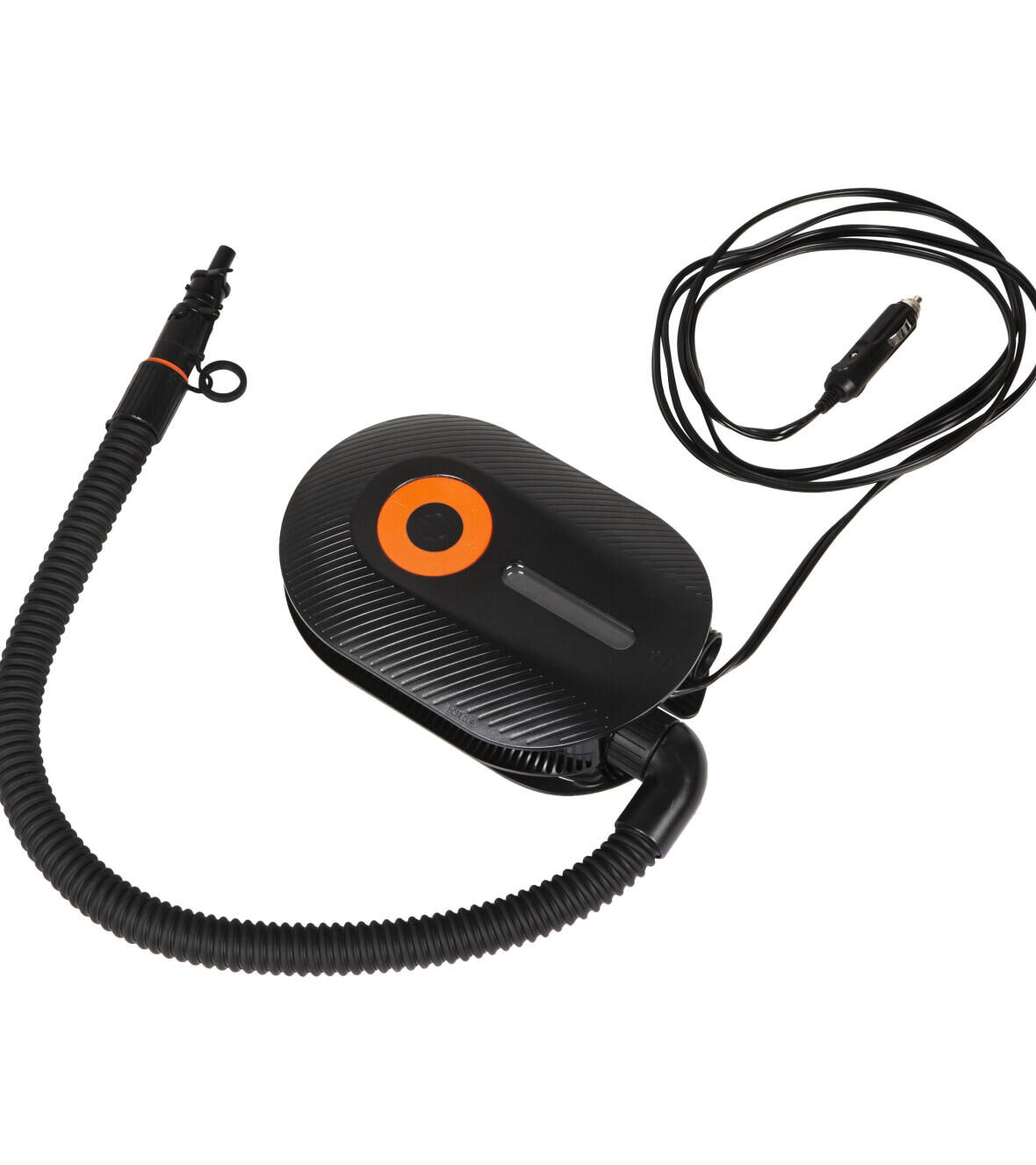 ELECTRIC PUMP 0-20 PSI 13.8 V-10 A (PLUG 12V) FOR SUPS AND KAYAKS
Easy to use
Set the pressure, start the pump and let it inflate.

Measurement Settings
Inflates up to 20 PSI and automatically stops at target pressure

Compact Design
All necessary accessories can be stored and attached to the pump.

Compatibility
1 Boston attachment, 1 mini Boston attachment, 1 high-pressure attachment.

Versatility
Connect the INFLATE tube to inflate and the DEFLATE tube to deflate.

Power
Inflates a 300 L SUP to 15 PSI in approximately 9 minutes.