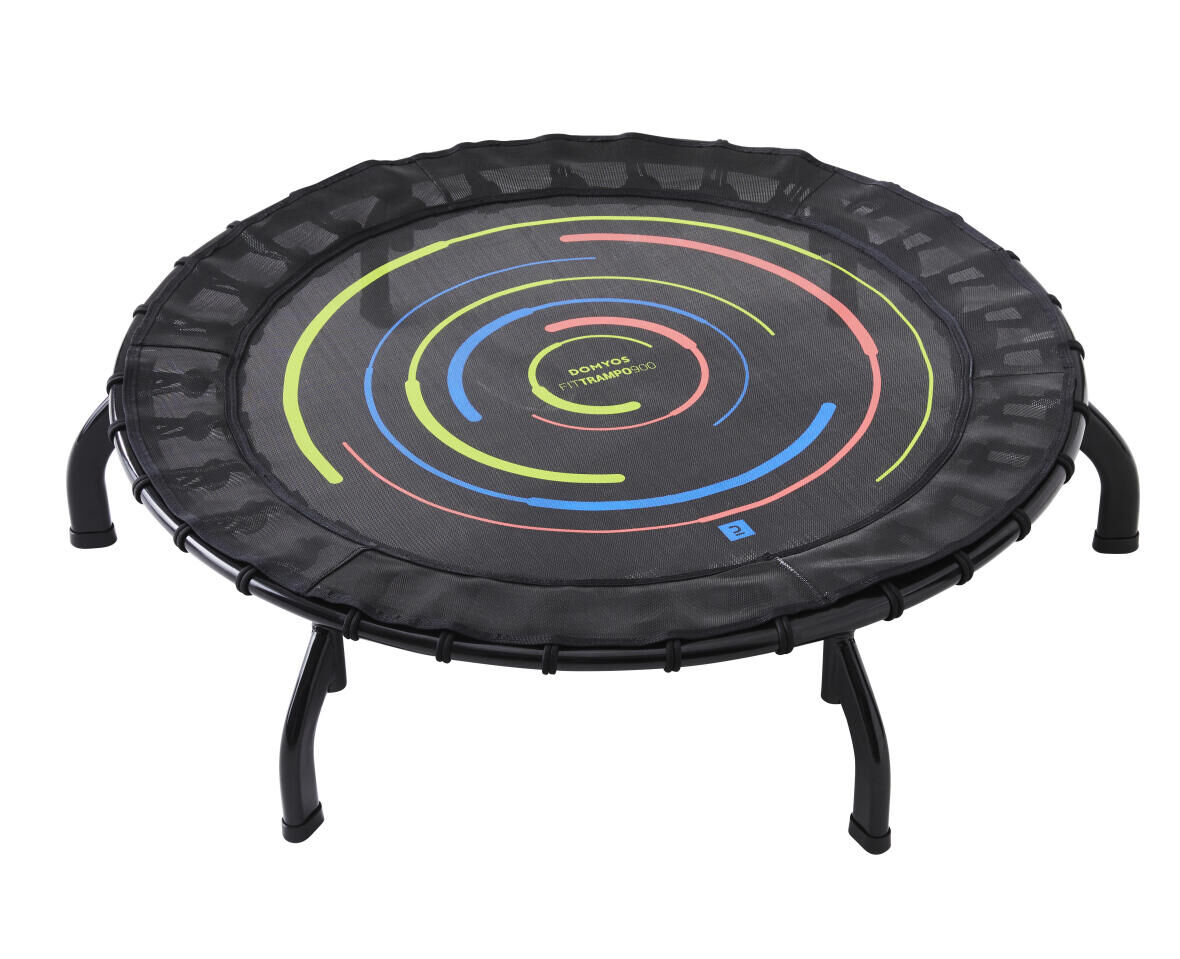 Fit Trampoline 900
Our teams designed the 900 Pro trampoline with offset legs so that you can perform intensively at home or in a club in complete stability.

Want to improve your skills? Our 900 trampoline, tested and approved by our coaches and Club users, will give you an intensive fitness experience thanks to its 30 elastic bands.

BENEFITS:
User comfort
Jumping surface: 90 cm.Jumping surface height: 27 cm
Bounce quality
30 elastic bands
Stability
6 offset legs for perfect load distribution.
Compact
Takes up little space. Store it under a bed or behind a door.
Resistance
Steel structure. 2 mm oblong tubes. Complies with EN standards for professional use.