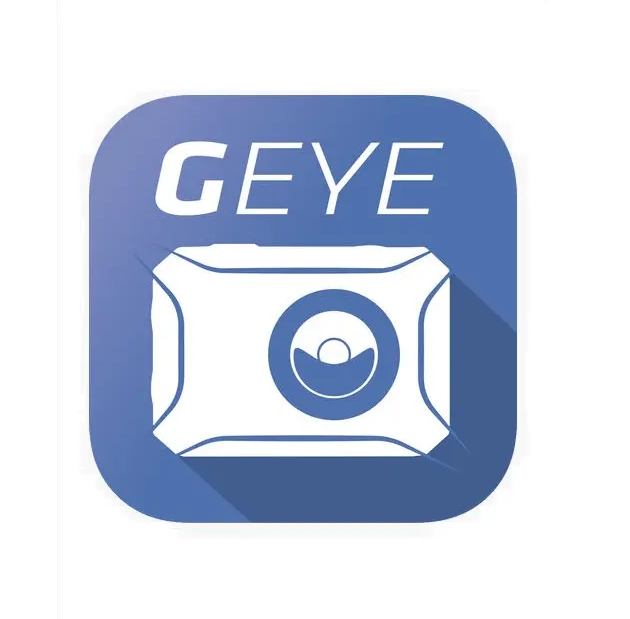 GEYE connect
The GEYE CONNECT application controls your G-EYE 500 (2017 model) and G-EYE 900 (2017 model) camera.

Pair your camera with your smartphone and then follow the tutorial.

1. In START mode on the app's home page you can:
- Set up your remote camera: adjust photo, video and general settings.
- Start, stop or pause a video recording
- Take a photo- Access all the camera's shooting modes: photo, video, timelapse, slow motion, burst, etc.
- Control how you frame live and remote video recordings from your smartphone.
- Immediate playback of sports photos and videos on your smartphone: every photo and video saved on your camera can be viewed on your smartphone. No need to transfer them.
- Download files to your smartphone with a minimum of fuss and play your photos and videos (DISPLAY mode to the left of the REC BUTTON).

2. When offline in the GALLERY mode on the app's home page you can:
- Playback all the photos and videos downloaded on your smartphone via the app.
- Edit your videos via the app: option of deleting sequences you don't want and adding the music available on your smartphone.
Click on the downloaded video and on the Share button (bottom left) and then follow the procedure.
- Share your photos and videos on your favourite social media accounts straight from the app.

PS: before you share on social media, your video file will be stored on YOUTUBE in private mode. You will need to create an account first.Have fun with your sports videos!