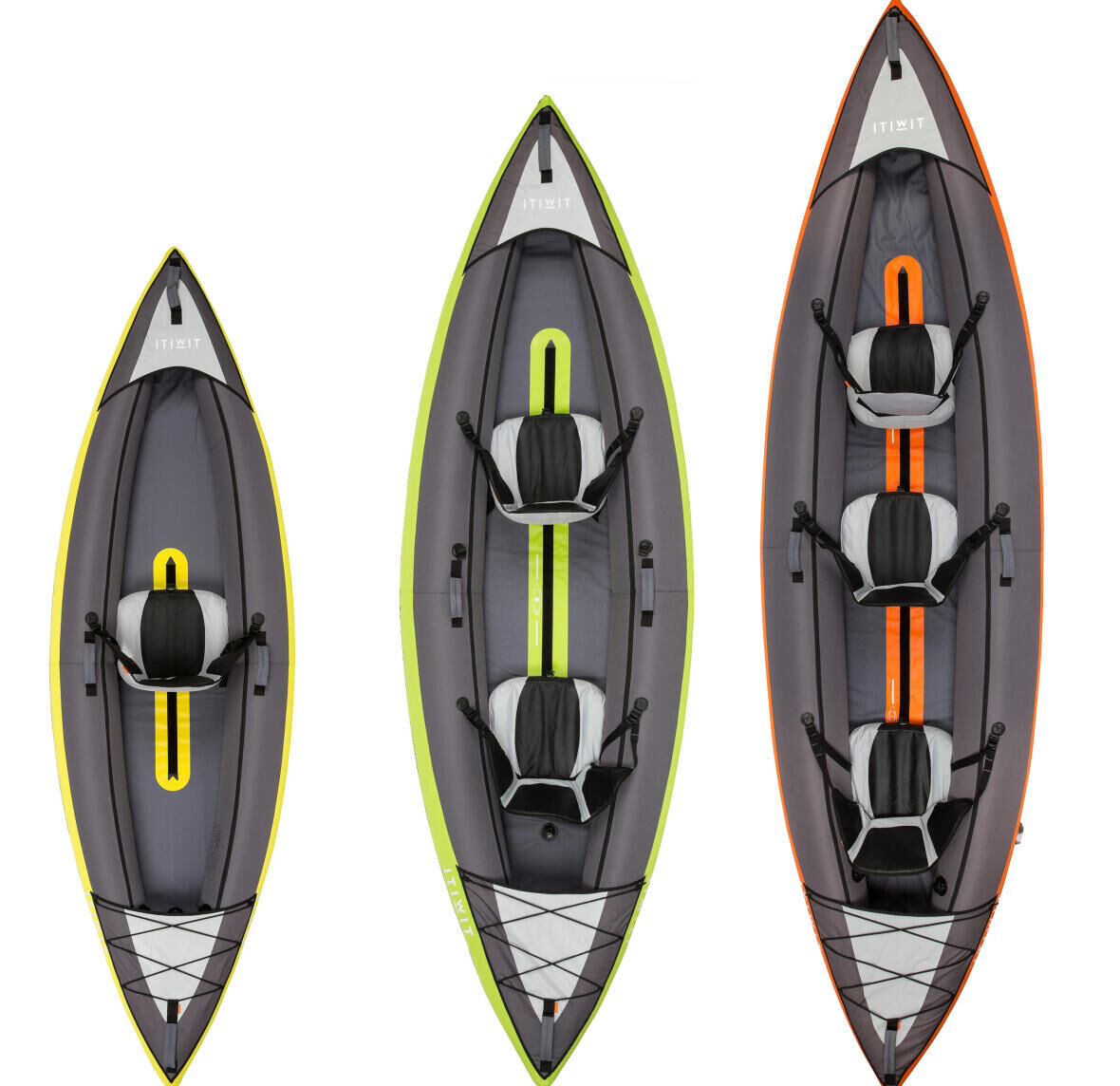 Ref: 8387560, 8387561, 8387562, 8387563
INFLATABLE TOURING KAYAK FOR BEGINNERS 100 1P / 2P / 3P
An inflatable canoe-kayak hybrid featuring raised seat(s) for good comfort when rowing. Stable and secure, perfect for a family outing.

And to help make it last as long as possible, you can find our solutions and tips on how to use, maintain and repair it here.

Set-up advice, getting started, user guides, spare parts, repairing at home or at the Decathlon workshop, reselling, etc. Follow the guide!