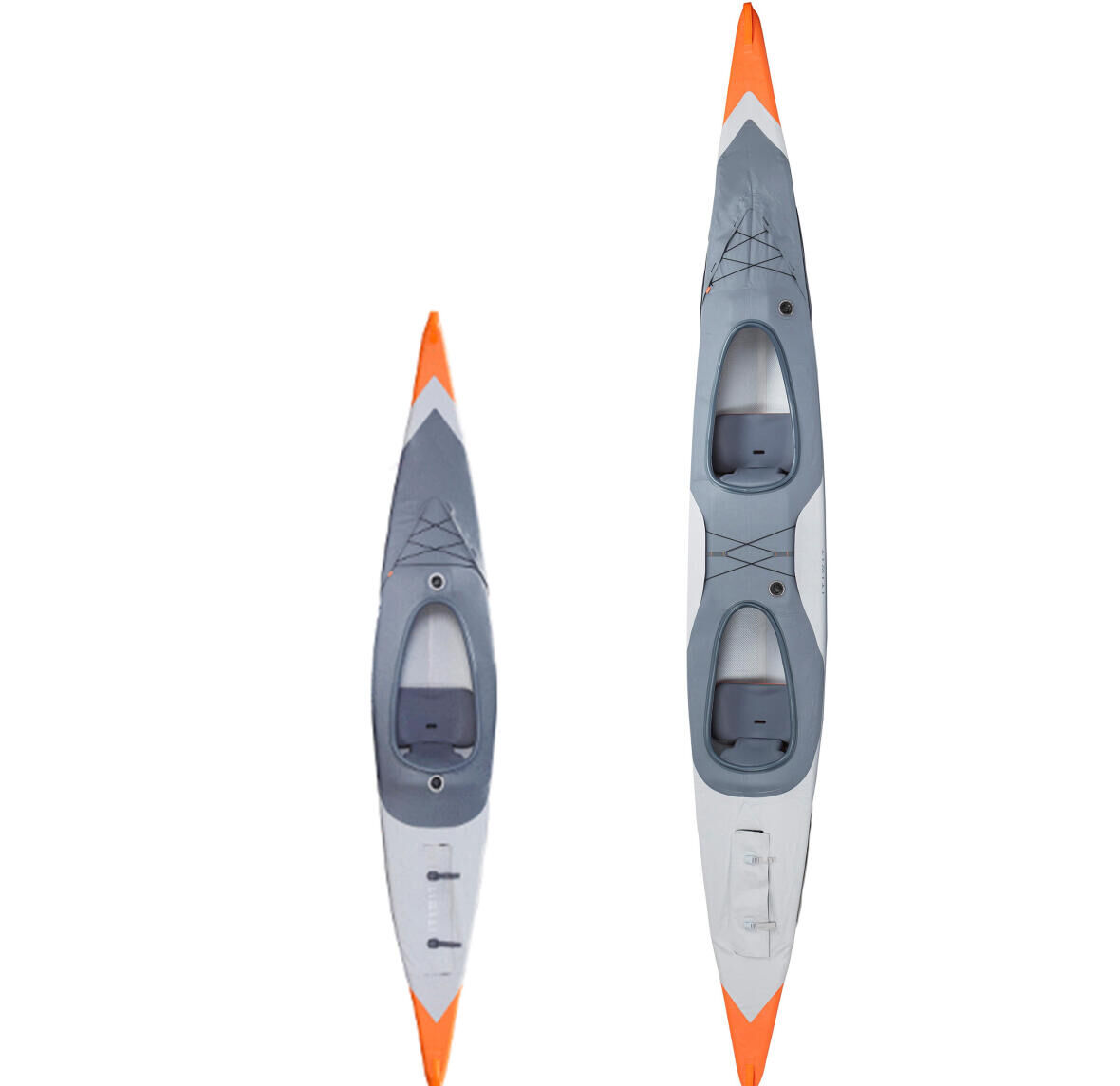 INTERMEDIATE TOURING INFLATABLE KAYAK x500 1P / 2P
With the help of a naval architect, we designed this inflatable kayak for intermediate kayakers. Tour all day long at sea or on a calm lake or river.
A rigid kayak that fits in a backpack (or a wheeled bag for the 2P), is that even possible? It is now! Powerful, lightweight, sturdy and easy to inflate: with the x500 kayak, you can paddle long distances all year round!

And to help make it last as long as possible, you can find our solutions and tips on how to use, maintain and repair it here.

Set-up advice, getting started, user guides, spare parts, repairing at home or at the Decathlon workshop, reselling, etc. Follow the guide!