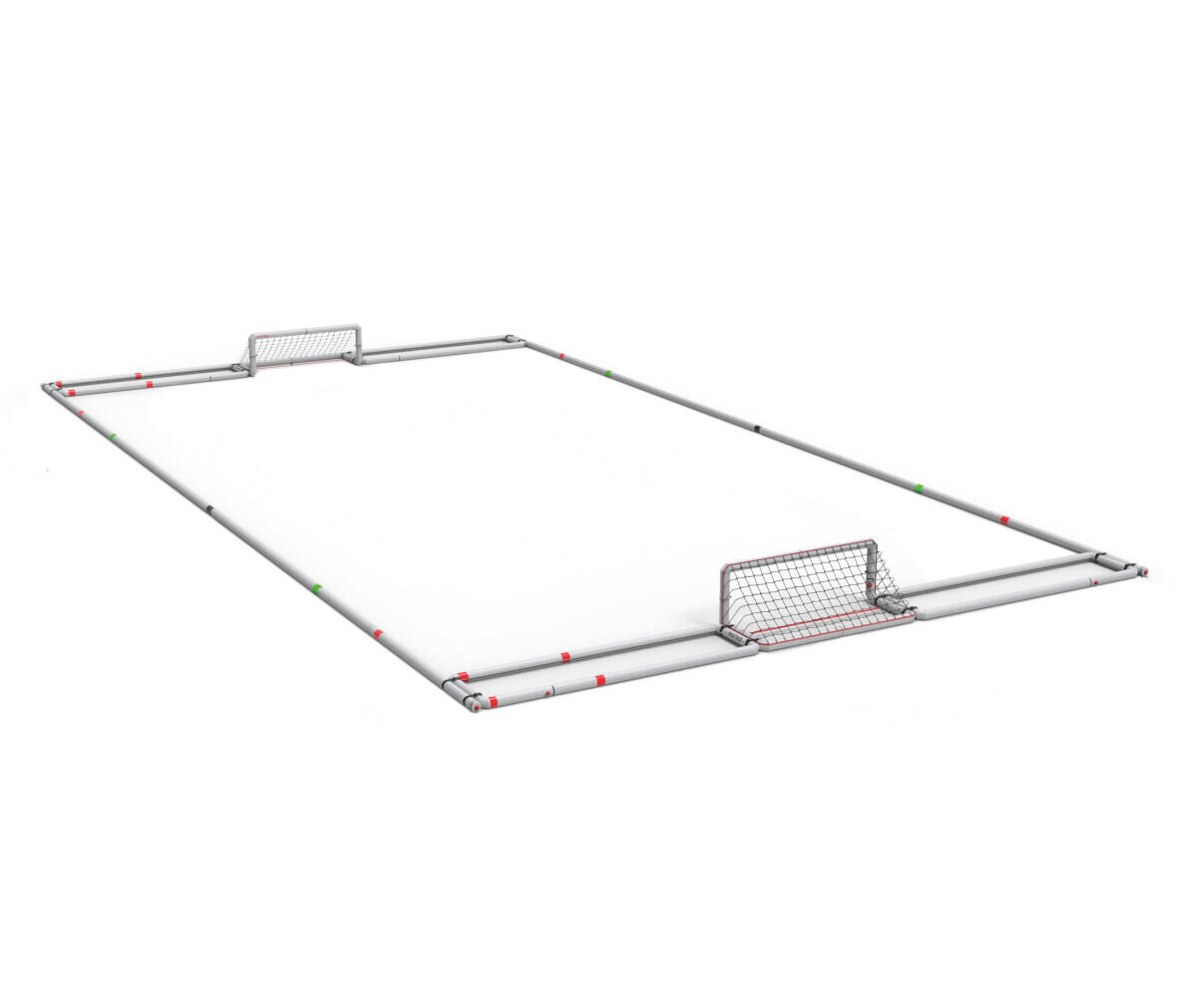 INFLATABLE WATER POLO COURT 20M X 10M
Designed for the confirmed player or the water polo team looking for a court to play on any body of water. Our court fits in a suitcase. It will also be suitable for any association or community wishing to define an area for swimming.

The field is composed of:
- 2 cages 2.15M x 0.75M
- 4 lateral rectangular areas including 2 prisons
- 2 side lines with marking of 2 meters in red, 4 meters in green and middle in black
- 8 bags ballast and 5 meter ropes

Unfolded dimensions: 22M x 10M
Useful dimensions for the game: 20M x 10M
Folded dimensions (suitcase): 85cm x 43cm x 37cm
Tube diameter: 12cm
Weight: 35Kg

The goals supplied with the field allow you to play on 2 different heights of 75cm or 90cm of your choice.