INLINE SKATES, SCOOTERS, SKATEBOARDS
DECATHLON provides assistance at home and in store, to help you with servicing or repairing your scooter, inline skates or your skateboard.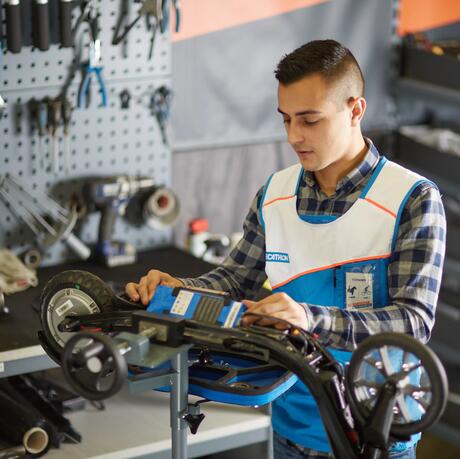 SCOOTERS & INLINE SKATES | Workshop services
Each DECATHLON store has a workshop for servicing and repairing your product. Find all the services our trained technicians can perform to help you.
DECATHLON UK is committed to prolonging the life of each product, allowing you to say active for longer and limiting our environmental impact.
We will help you to easily maintain and repair your product through technical support both online and in store.