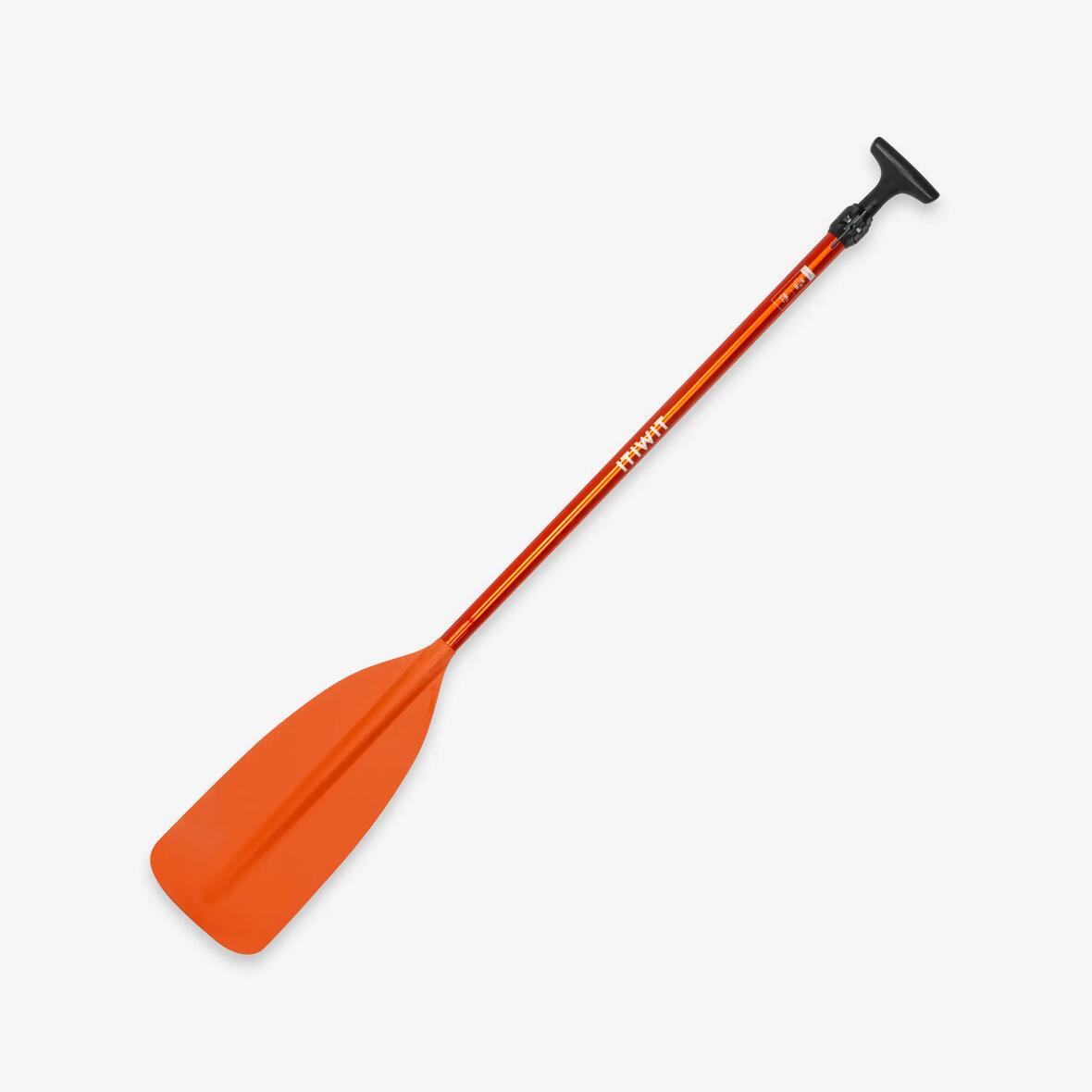 ADJUSTABLE ALUMINIUM CANOE PADDLE X100 130/150 CM
Our team of enthusiasts have designed this adjustable paddle for beginner canoeists touring on lakes and calm rivers.

BENEFITS

LIGHTWEIGHT DESIGN
Recorded weight: 900 g

POWER
Blade provides firm resistance in the water

EASY TO HANDLE
Provides additional comfort for your hands.

ADJUSTABLE
Easily adjustable paddle size from 130 to 150 cm.