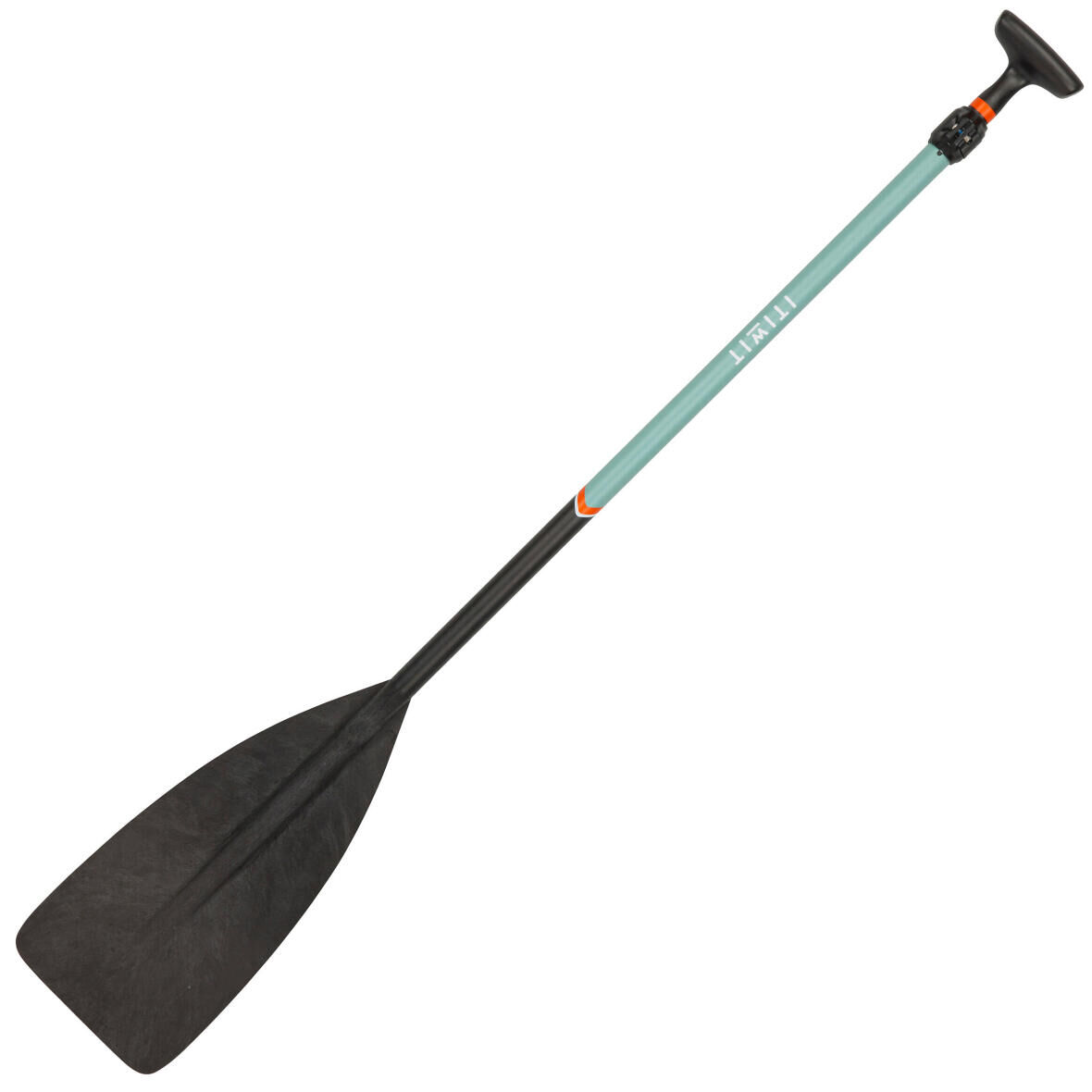 CANOE/KAYAK PADDLE X500 GREEN
Our team of enthusiasts designed this adjustable paddle for intermediate users who canoe/kayak on calm lakes or rivers.

ADVANTAGES

LIGHTWEIGHT~
Lightweight carbon shaft construction.  Actual weight: 700 g

EASY TO ASSEMBLE AND DISASSEMBLE ~
~ 2-part paddle assembled via locking system..

USER COMFORT~
The ergonomic design of the handle provides additional comfort.

ADJUSTABLE~
Paddle can be adjusted from 140 to 160 cm.