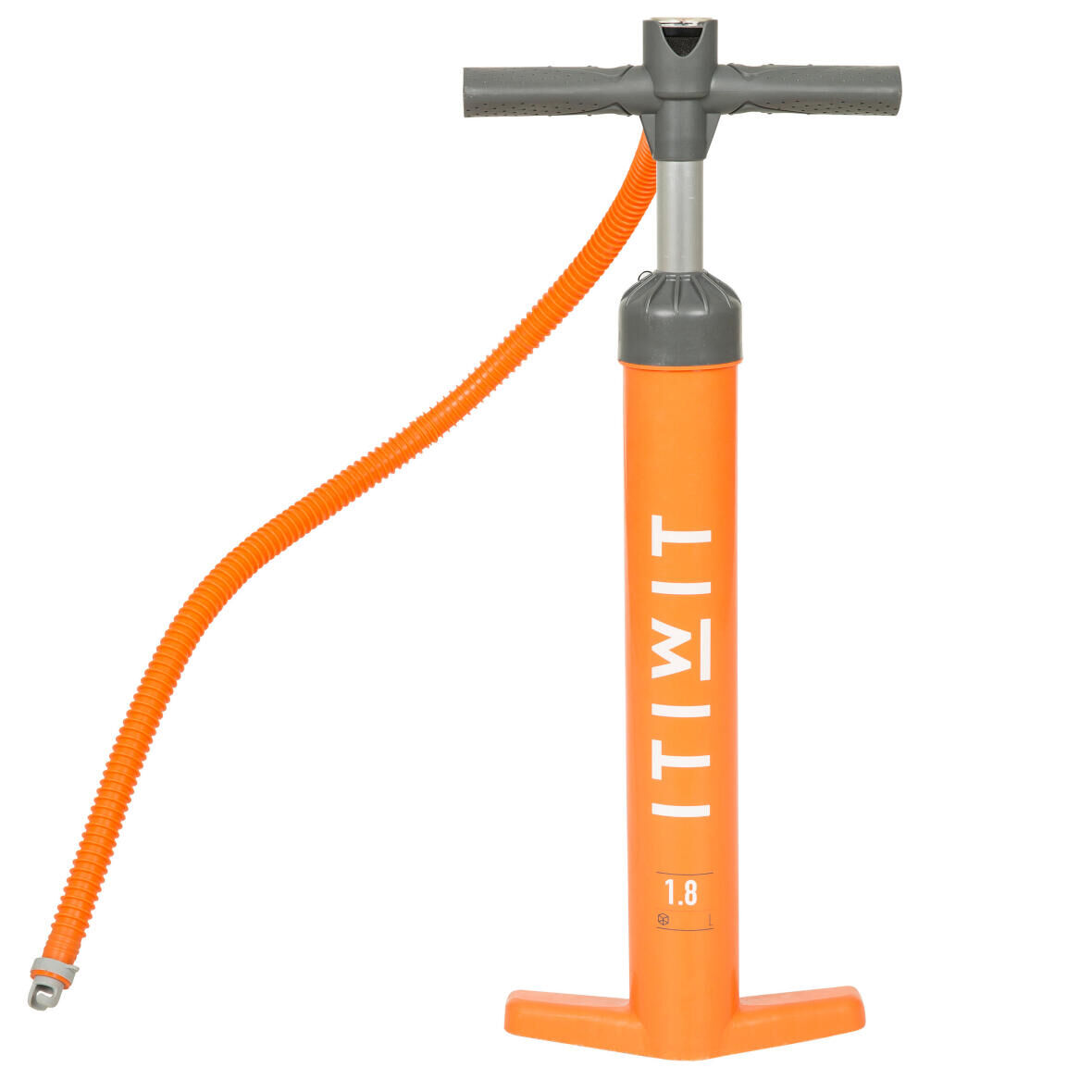 ITIWIT DOUBLE-ACTION 20 PSI HIGH-PRESSURE STAND-UP-PADDLE HAND PUMP ORANGE
Designed for pumping up inflatable stand-up-paddle boards at high pressure up to 20 psi.

PRODUCT BENEFITS

EASE OF USE~
Two progressive modes of operation:1/ volume 2/ pression

POWER~
Robust structure for high pressure. Wide handles.

PARAMETER MEASUREMENT~
Built-in 3-20 psi pressure gauge.

DURABILITY~
Robust hose and silent during inflation.