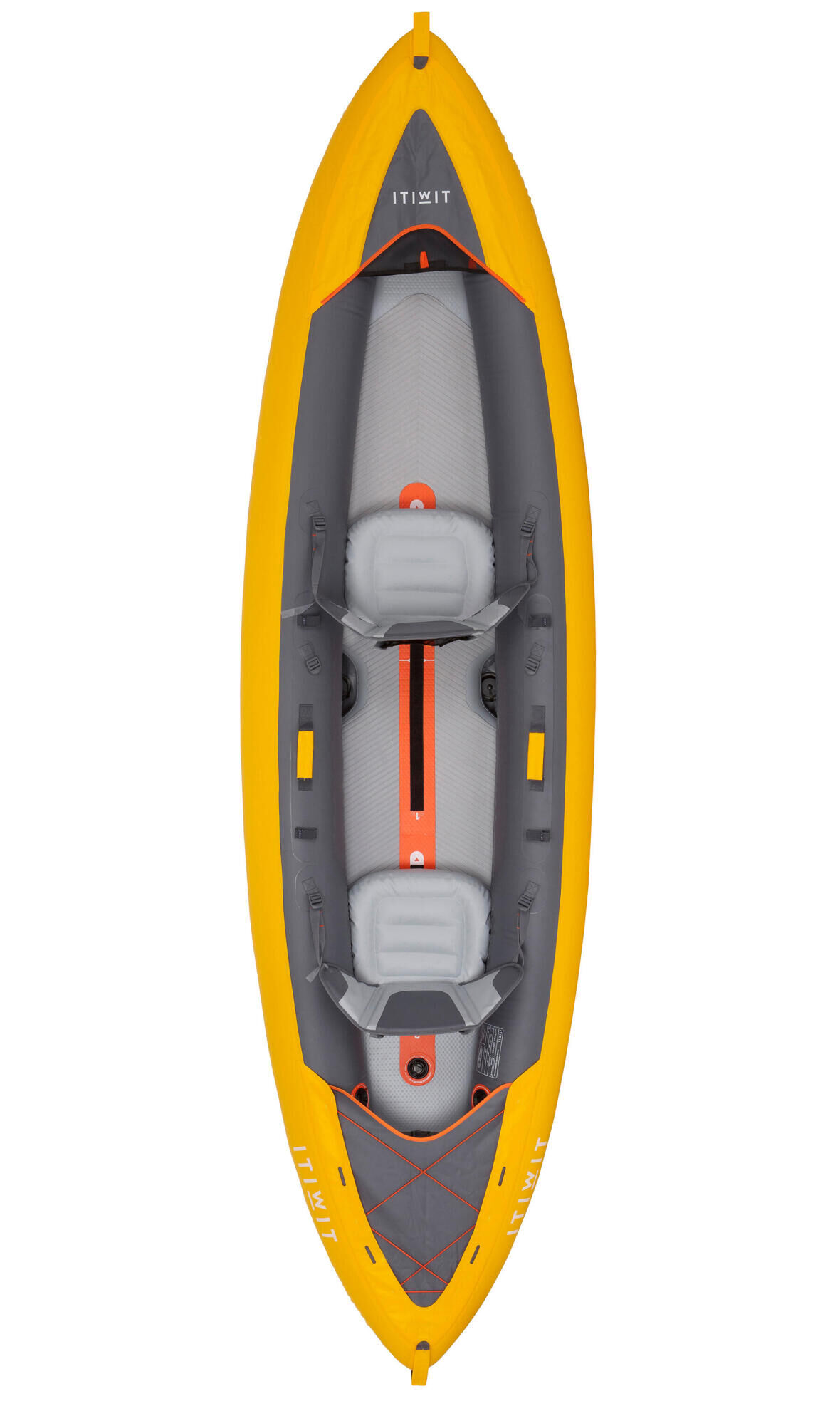 HIGH PRESSURE INFLATABLE KAYAK DROP STITCH FLOOR X100+ 2 PLACES
Our team of enthusiasts designed this kayak for beginner touring kayakers, for use with 1 or 2 people in calm water for 2 to 3 hours. A sturdy inflatable canoe/kayak with high-pressure Drop Stitch floor and two raised adult seats for good paddling comfort.A good compromise between stability and performance.

ADVANTAGES CAPACITY~
For 1 or 2 people, with a weight limit of 195 km (430 lbs). EASY TO INFLATE / PACK AWAY~
Inflates in about 7 min. with a double-action hand pump. STABILITY~
Side tubes and a wide inflatable floor for good stability. GLIDE PERFORMANCE~
The bow shape gives the kayak good glide performance. 3 keels. USER COMFORT~
Raised seat for comfort when at rest and when paddling. DURABILITY~
Drop Stitch floor.Tarpaulin side tubes with pressure relief valves.