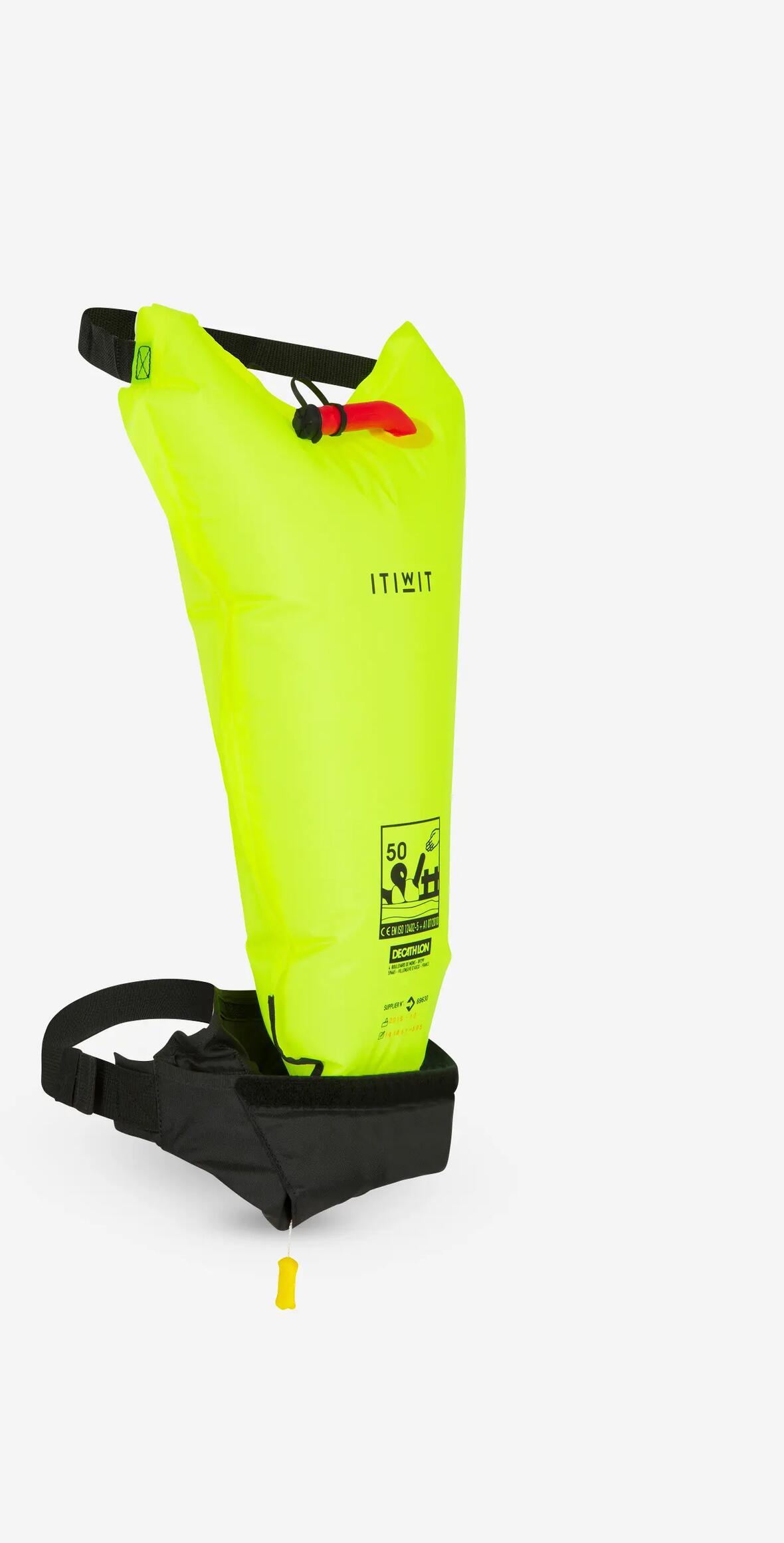 INFLATABLE BUOYANCY AID WAIST BELT BA 50N+ PFD
Our team of enthusiasts designed this buoyancy aid waist belt for Stand-Up Paddleboarders of all levels looking for greater freedom of movement
50-newton buoyancy aid belt inflatable on demand by gas cartridge for more safety on the water.

ITS ADVANTAGES

Buoyancy
50 N inflatable buoyancy aid compliant with standard EN ISO 12402-5 + A1 07/2010

Freedom of movement
Worn around the waist for total freedom of movement for the arms.

Easy to use
The bladder can be inflated by the canister in a single movement.