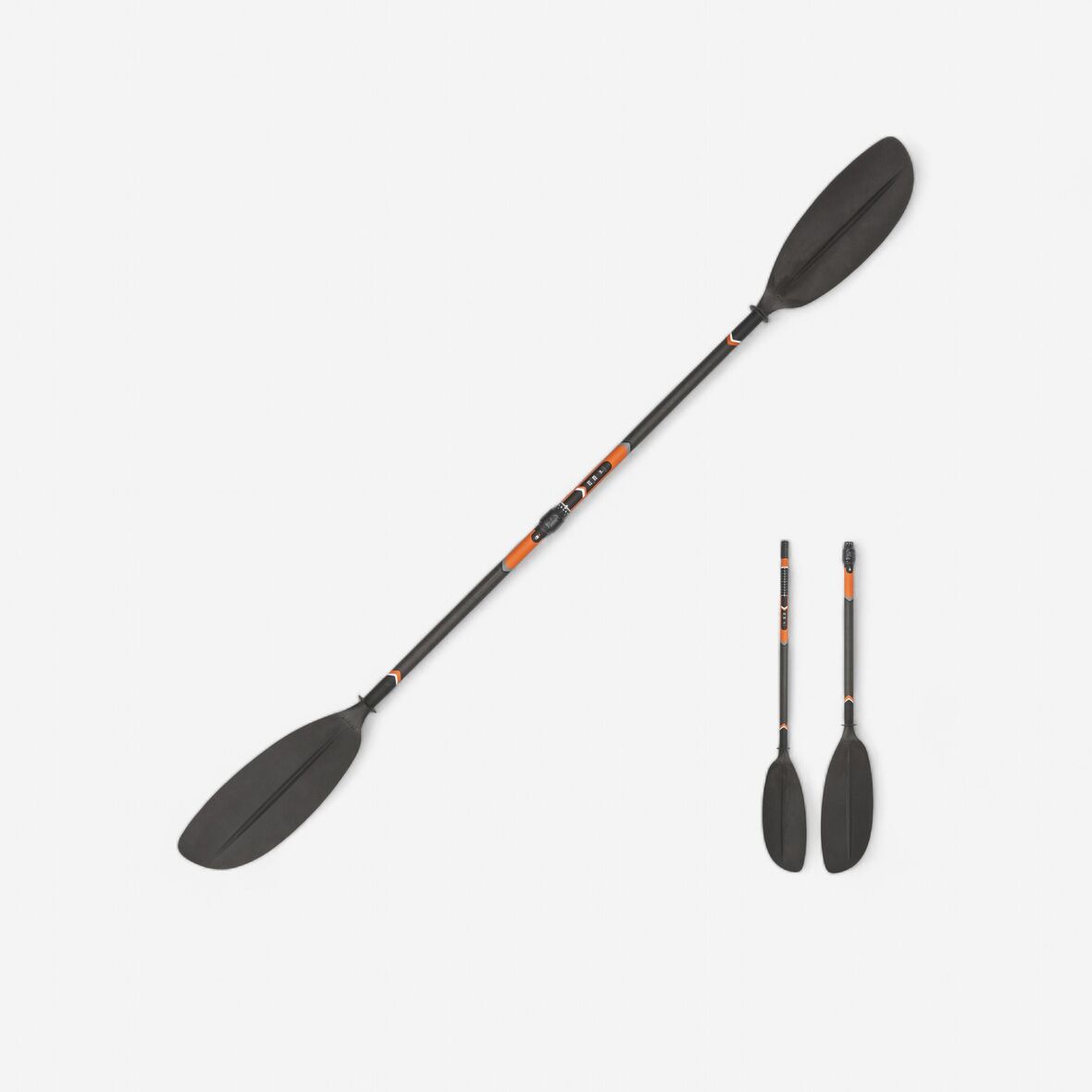 PADDLE 2-PART KAYAK ADJUSTABLE PUSH PIN PADDLE X500 210-220 CM
Our team of enthusiasts designed this 2-part push pin paddle for intermediate kayakers for use on the sea, lakes, or calm rivers. This paddle breaks down into two parts. The length of the paddle can be adjusted between 210 and 220 cm, as well as the feather angle.

ADVANTAGES

LIGHTWEIGHT~
Lightweight carbon shaft construction: Actual weight: 900g, Advertised weight: 1kg

ADJUSTABLE~
Adjustable paddle length, from 210 to 220 cm, as well as feather angleCOMPACT~
Collapsible paddle: 121cm

USER COMFORT~
The oval shaft offers a more comfortable grip for the right hand.