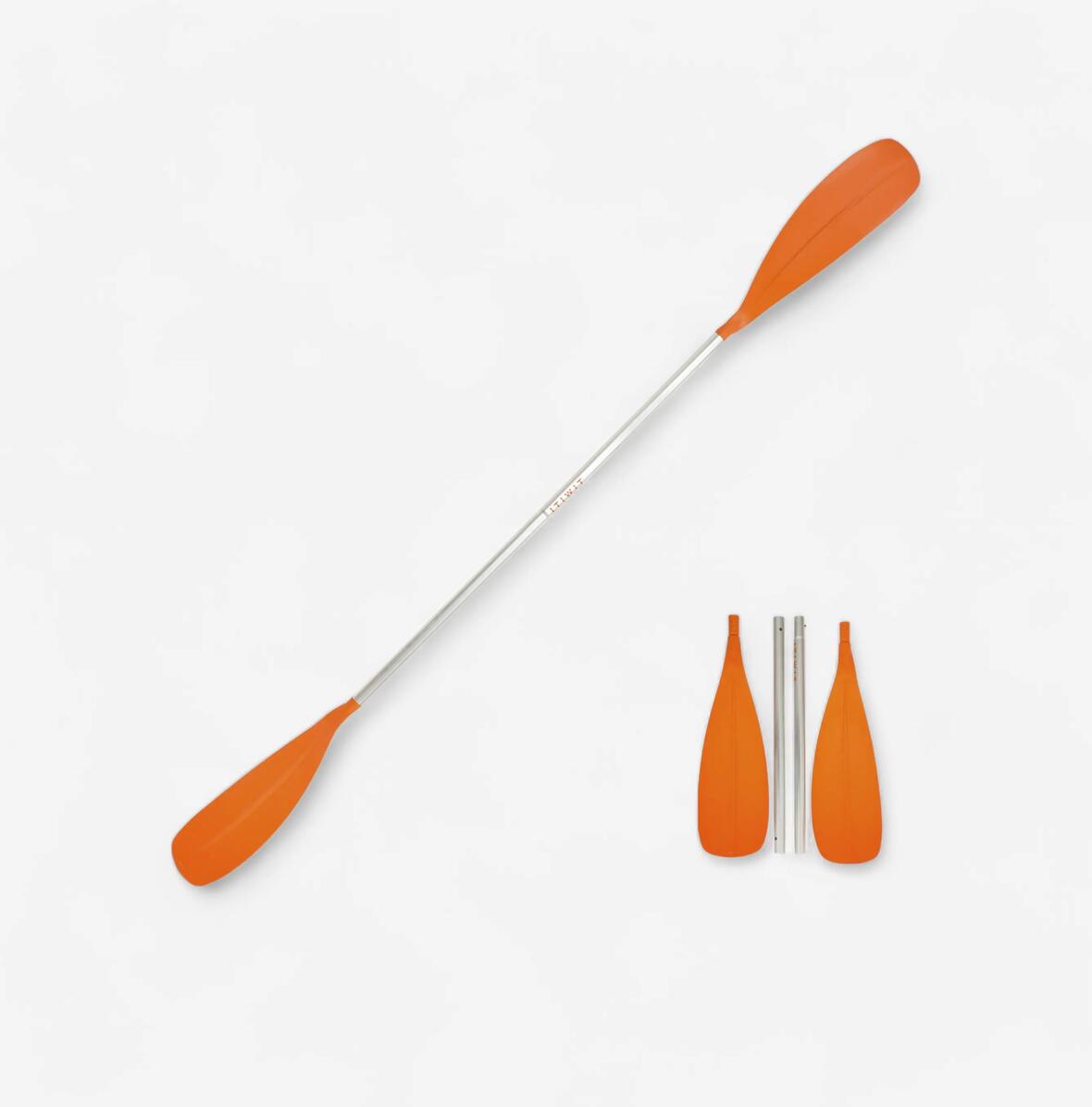 PADDLE 4-PIECE SPLIT KAYAK PADDLE 100 ORANGE
Our team of enthusiasts designed this paddle for beginner touring kayakers looking for a very compact paddle for use on lakes, rivers, or the sea. This four-piece paddle can be easily carried in a kayak bag.

ADVANTAGES

COMPACT~
Folded dimensions 57.2cm x 17.5cm x 11.5cm. Assembled dimensions 215 cm.

LIGHTWEIGHT~
Weight 1100 gr.

EASE OF LEARNING~
Symmetrical paddle.