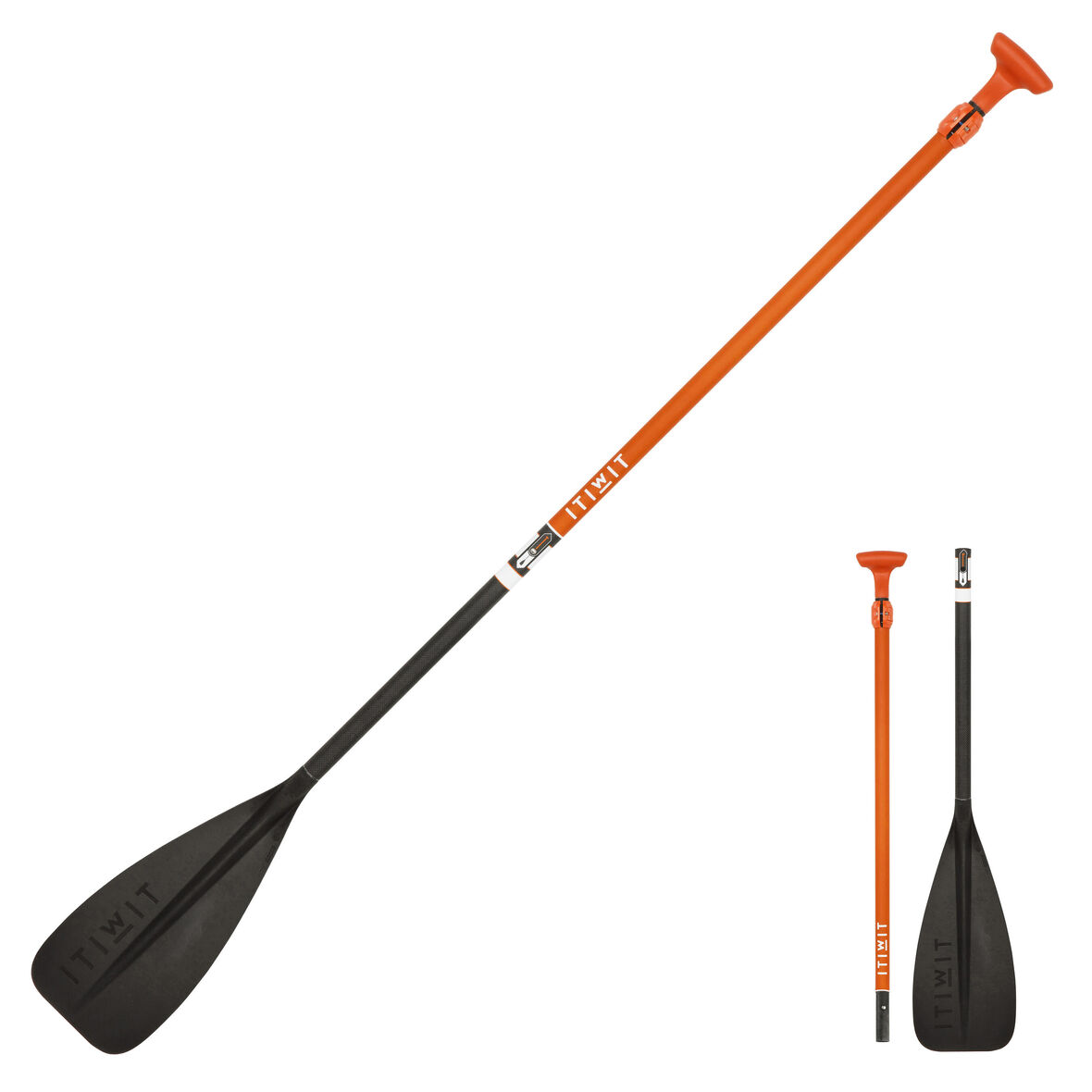 PADDLE STAND UP PADDLE 500 COLLAPSIBLE ADJUSTABLE CARBON SHAFT 170-210 CM
Our team of enthusiasts designed this adjustable, collapsible paddle for intermediate Stand Up Paddlers for touring, racing, or surfing. Collapsible and adjustable from 170 cm to 210 cm to adjust to your size and style: carbon shaft.

ADVANTAGES

ADJUSTABLE~
Easily adjust the size of the paddle from 170 cm to 210 cm.

EASE OF USE~
Profiled blade for ease and stability: 565 cm² (87 sq in).

LIGHTWEIGHT~
Carbon shaft, lightweight construction: 720 g.

COMPACT~
Collapsible paddle, 89 cm.

USER COMFORT~
Ergonomic and versatile paddle.

BUOYANCY~
Once assembled, the paddle floats for at least 5 minutes.