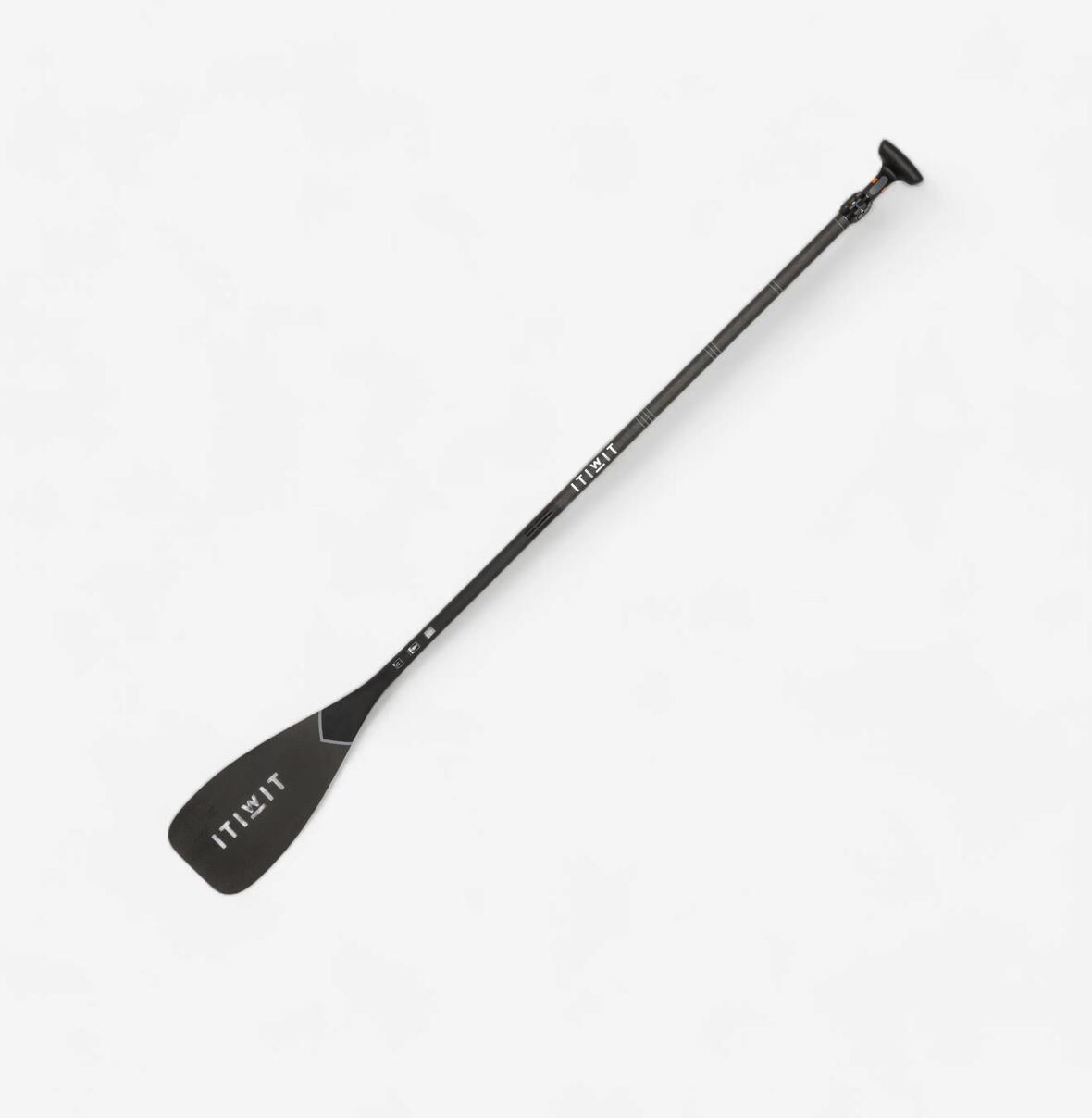 PADDLE STAND UP PADDLE 900 CARBON ADJUSTABLE 170-210 CM BLACK
Our team of enthusiasts designed this adjustable paddle for advanced Stand Up Paddlers for touring, racing or surfing. Adjustable from 170 to 210 cm, ultra-lightweight and powerful, it allows you to attain higher speeds with less energy.

ADVANTAGES

ADJUSTABLE~
Micrometric adjustment of the paddle from 170 cm to 210 cm.

POWERFUL~
Blade with concave lower surface for a good catch.565 cm² (87.5 in²) surface

LIGHTWEIGHT~
Lightweight carbon construction: 540 g

IMPACT PROTECTION~
ABS plastic rail on the blade edge for protection against shocks.

USER COMFORT~
Ergonomic handle provides both comfort and firm grip. Handle marker grooves.

BUOYANCY~
When assembled, the paddle floats for at least 5 minutes.