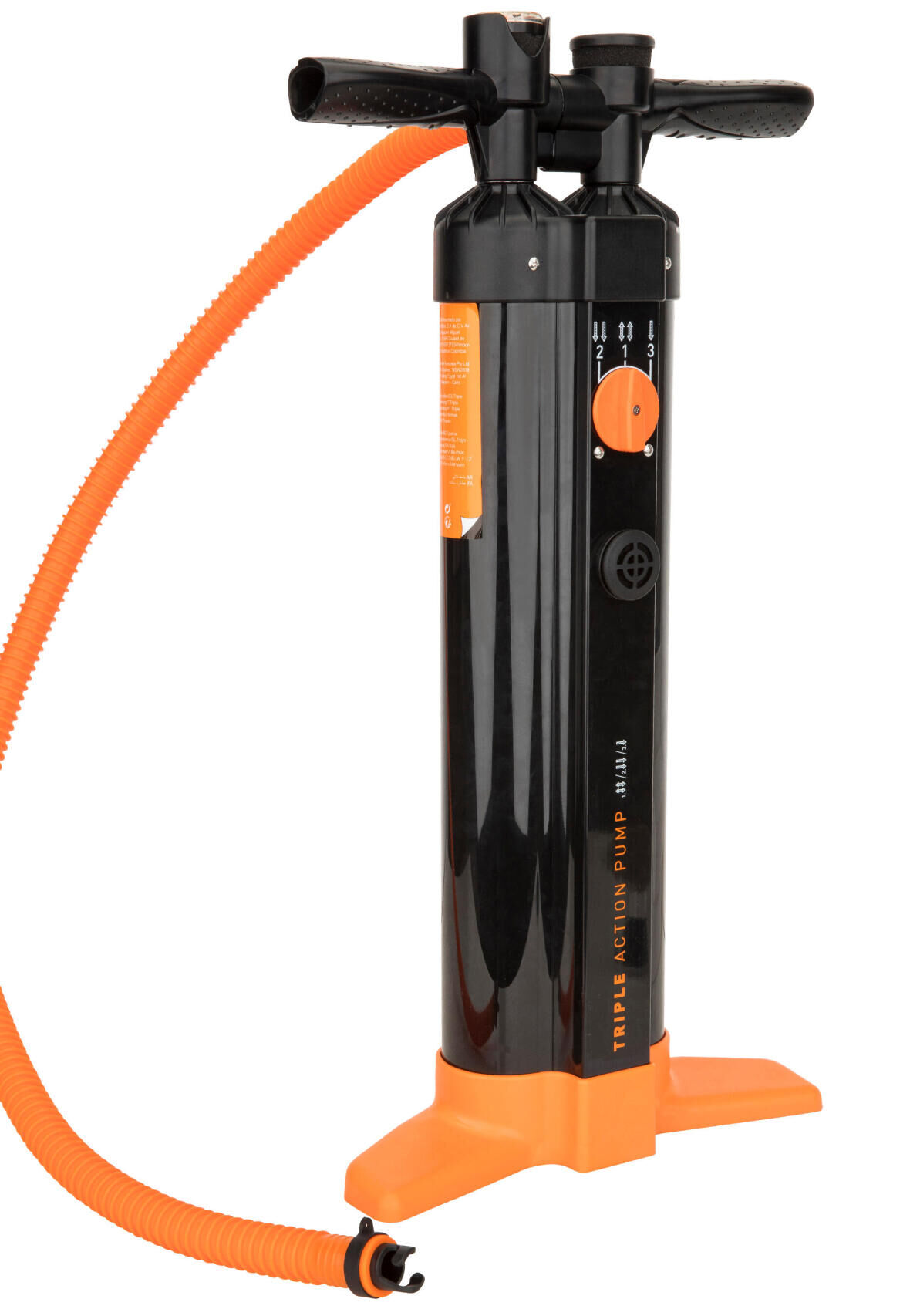 ITIWIT TRIPLE ACTION HIGH-PRESSURE STAND-UP PADDLE HAND PUMP 20 PSI - BLACK ORANGE
The triple-action high-pressure hand pump is designed to easily and quickly inflate SUPs to pressures of up to 20 PSI. The structure with two compression tubes is powerful and comfortable to use.

ADVANTAGES

EASE OF USE~
Three progressive modes of operation: 1/ volume 2/ volume & pressure 3/ pressure

POWER~
Robust design with a dual chamber & stable base. Wide handles.

PARAMETRE MEASUREMENT~
Built-in 3-20 psi pressure gauge in the handle.

DURABILITY~
Robust hose and silent during inflation.