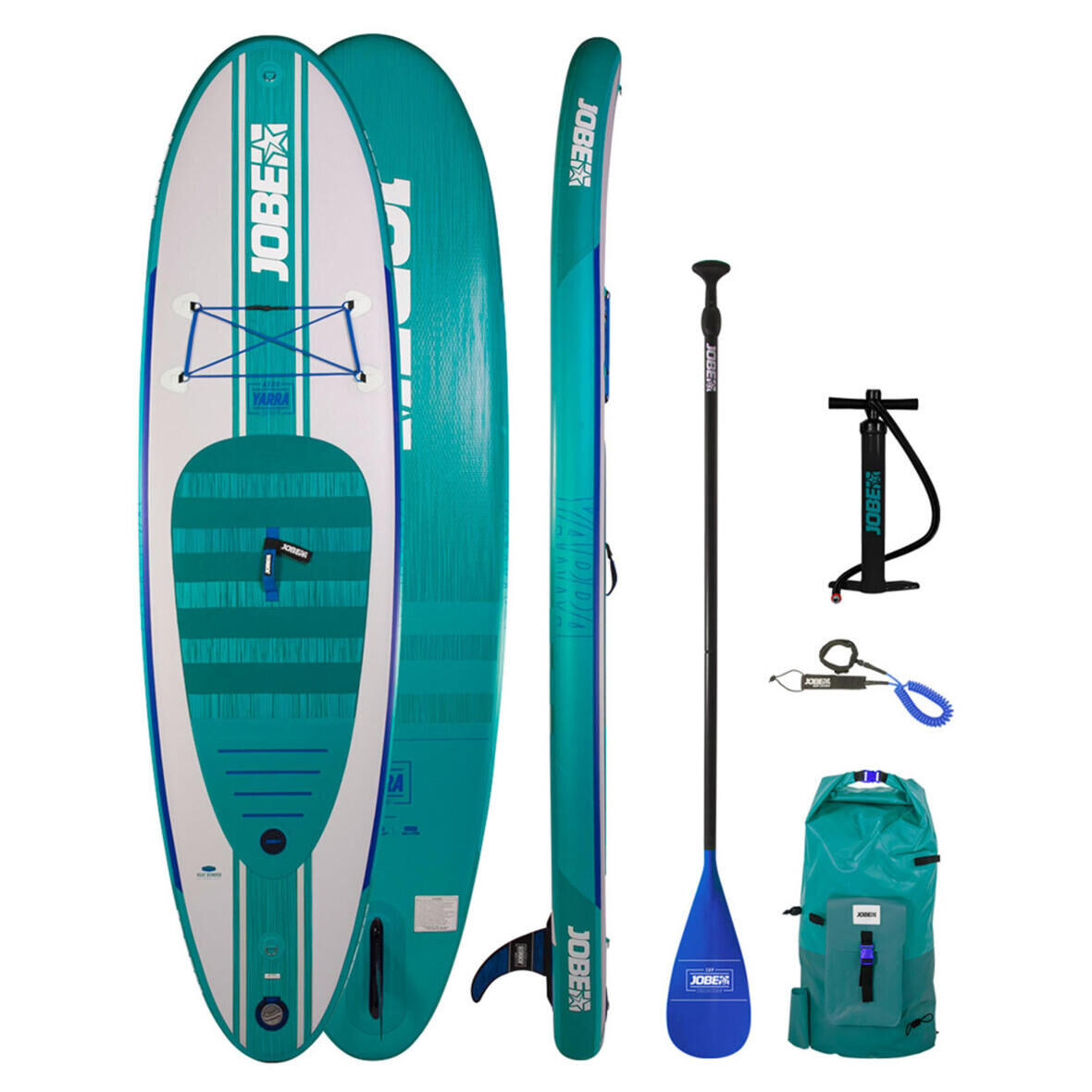 JOBE AERO YARRA 10'6 INFLATABLE SUP BOARD
Designed for beginner stand up paddlers for occasional touring in calm waters, suitable for users weighing more than 80 kg.

PRODUCT BENEFITS

STABILITYWide (32") and thick (6") for good stability.

EASY ASSEMBLY / DISMANTLINGInflates to 15 psi in 8 minutes.

GLIDE PERFORMANCEShaped for touring in calm waters.