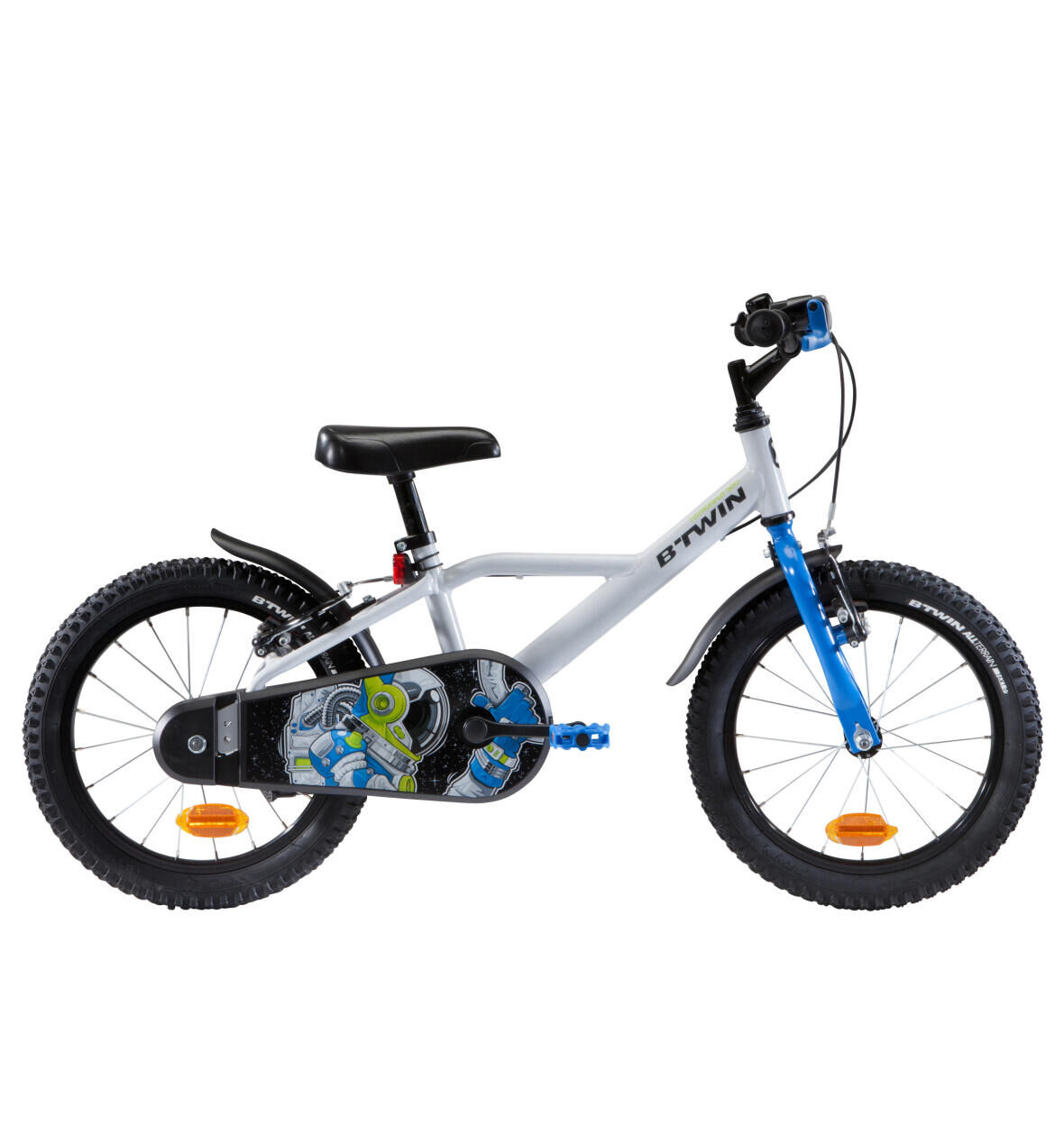 B'TWIN ASTRONAUT 500 16" BIKE FOR KIDS AGED 4.5-6
Ready to ride? We designed this 16" bike for children aged 4½ to 6 (105 cm to 120 cm tall) learning to ride a bike like the big kids.

A chainguard, mudguard and stand let your child enjoy their first rides without getting dirty or damaging their bike. Compatible 16" stabilisers available if necessary.