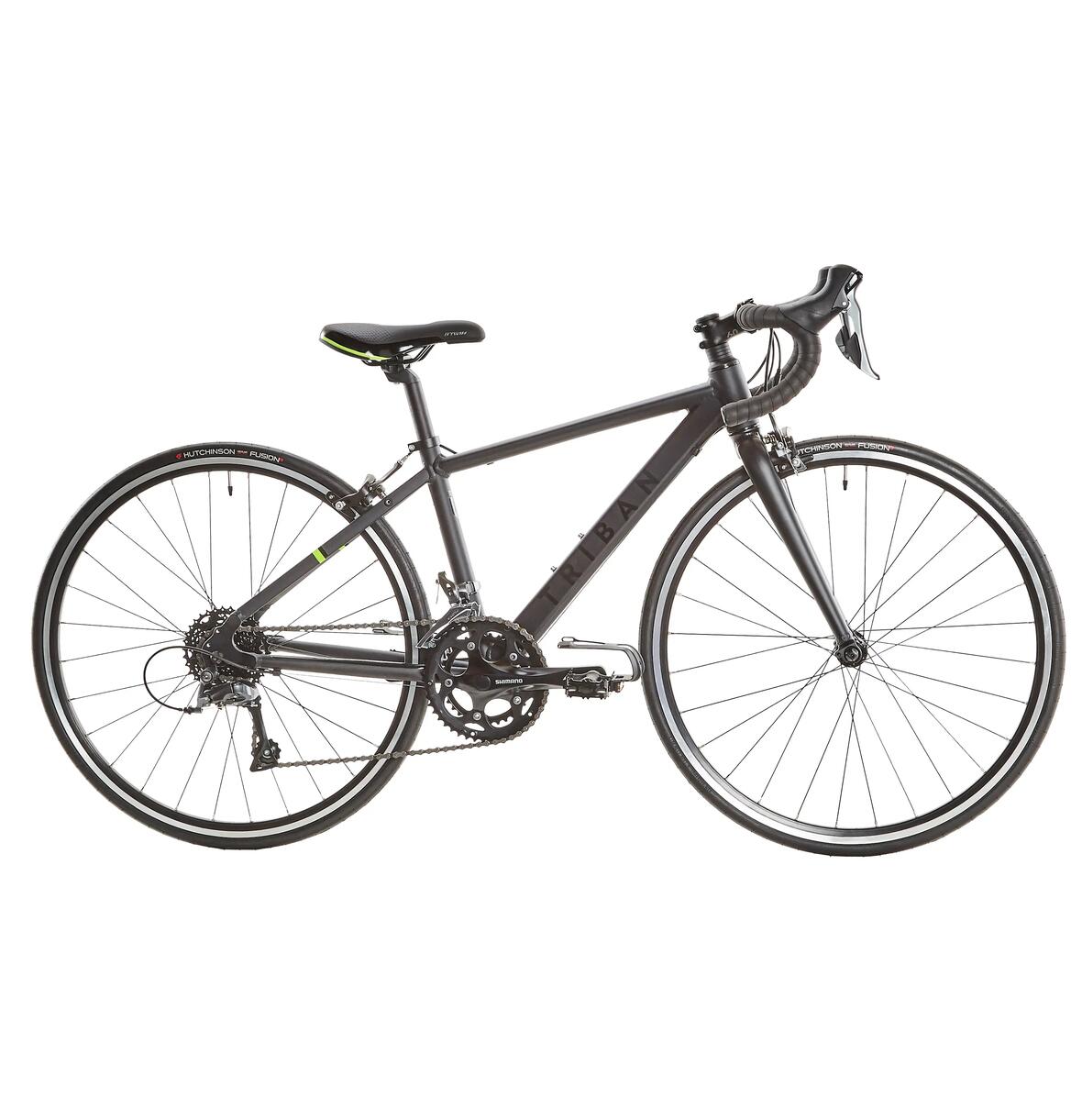 KIDS' ROAD BIKE TRIBAN 500 26"
We have designed this road bike for kids aged 9 to 12 (135 to 150 cm) who regularly enjoy road biking.

Perfect for kids wishing to improve their road cycling skills. Tackle hills with the Shimano Claris double chainring drive train, Hutchinson Fusion 3 tyres, and aluminium frame.