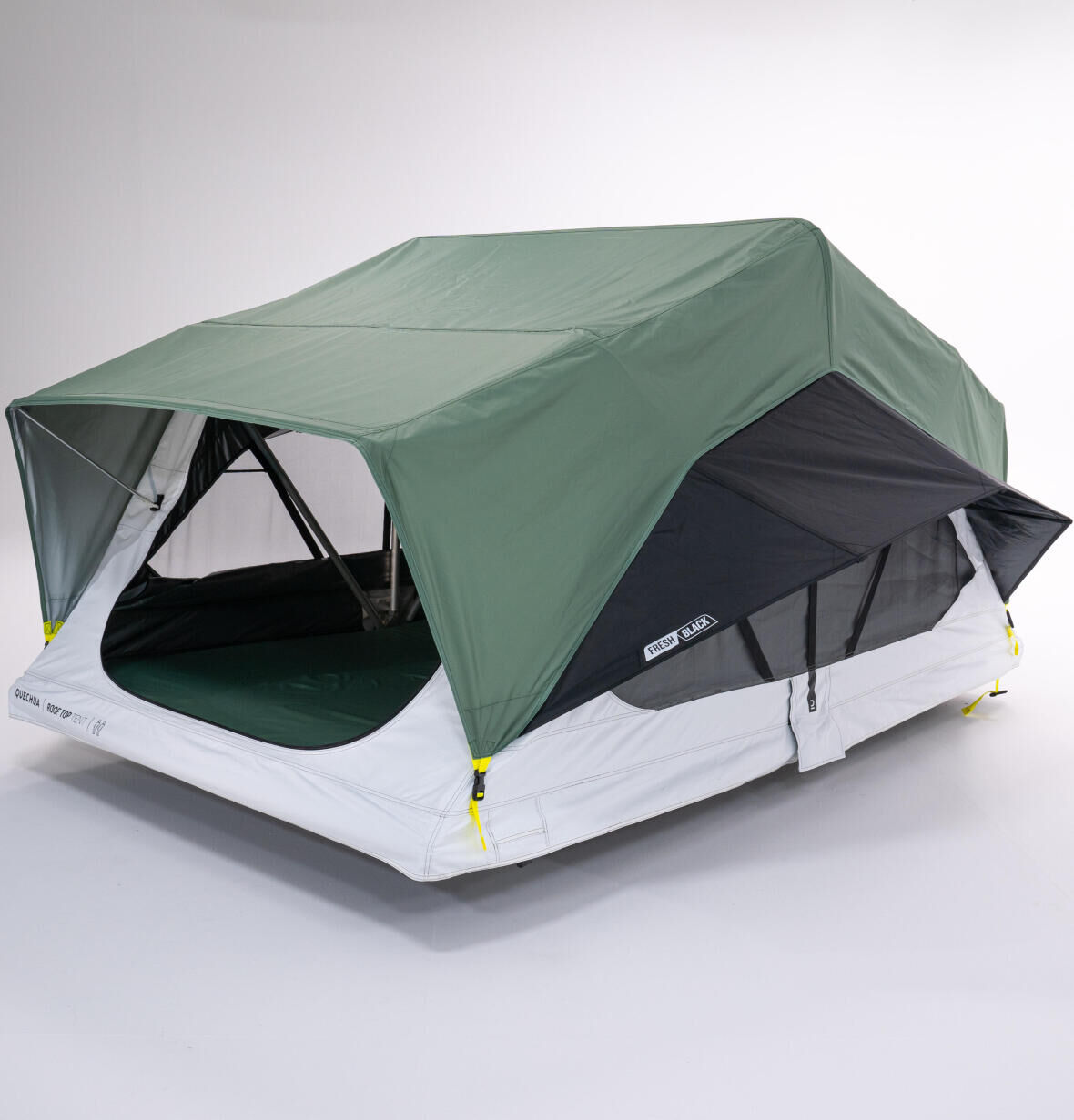 Fresh & Black 500 2P roof top tent
The roof top tent is a major innovation that will allow you to camp everywhere and in all circumstances by placing it on your van. If you have a question or encounter a problem with your product, or if your tent has been damaged due to mishandling, we are here to help!

Decathlon is committed to ensuring that all its tents can be repaired and are in perfect condition once repaired! On this page, we'll provide you with step-by-step help in repairing your tent depending on the problem you have.