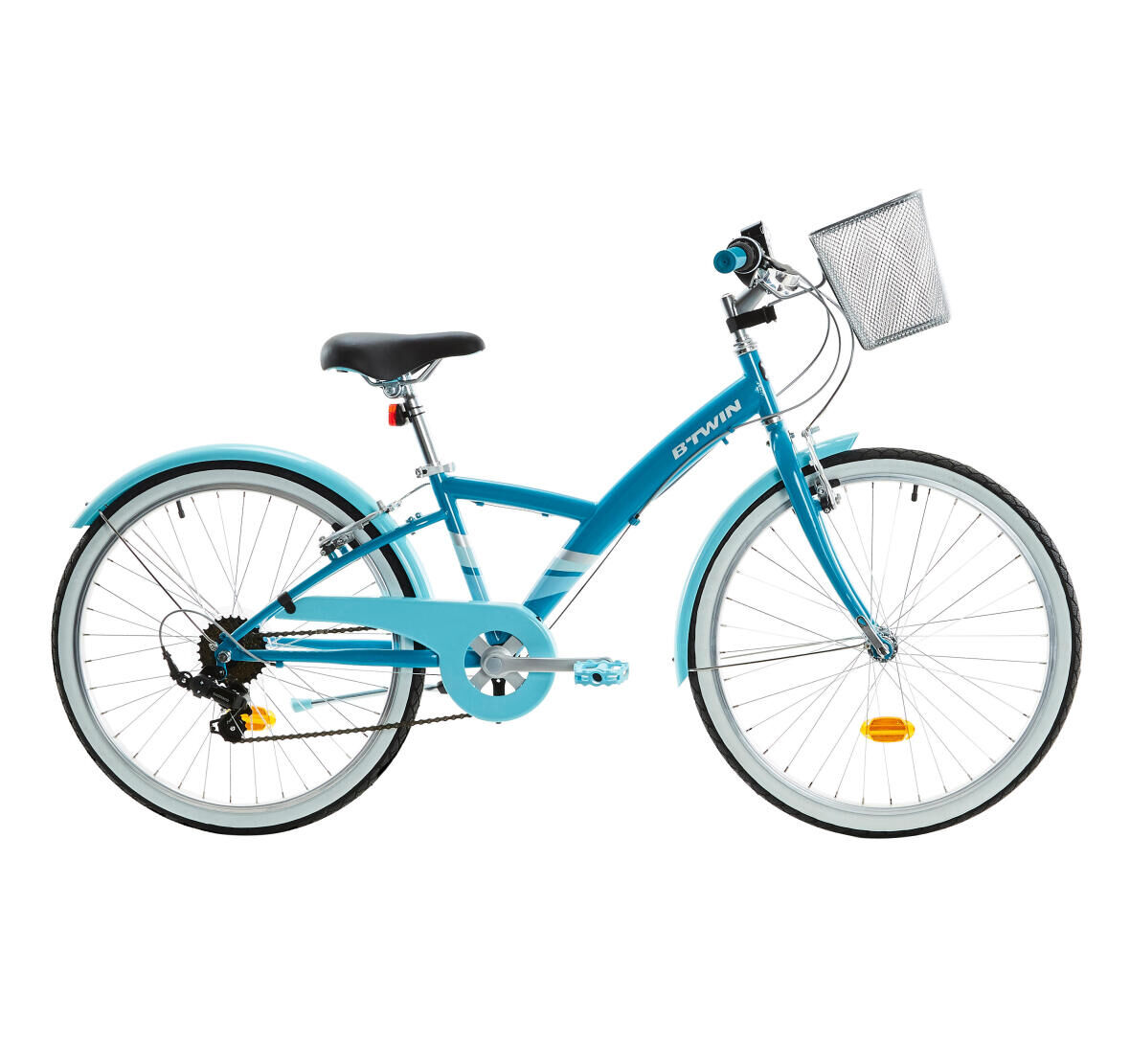 ORIGINAL 24" 500 HYBRID BIKE BLUE
We have designed this fully equipped hybrid bike for kids aged nine to 12 (135 to 150cm) who ride in all weathers on roads and trails.

This 24" hybrid bike comes with a mudguard, pannier and stand to keep you cycling all year round. With its six speeds it can handle all kinds of trails, from flat terrain to undulating paths.