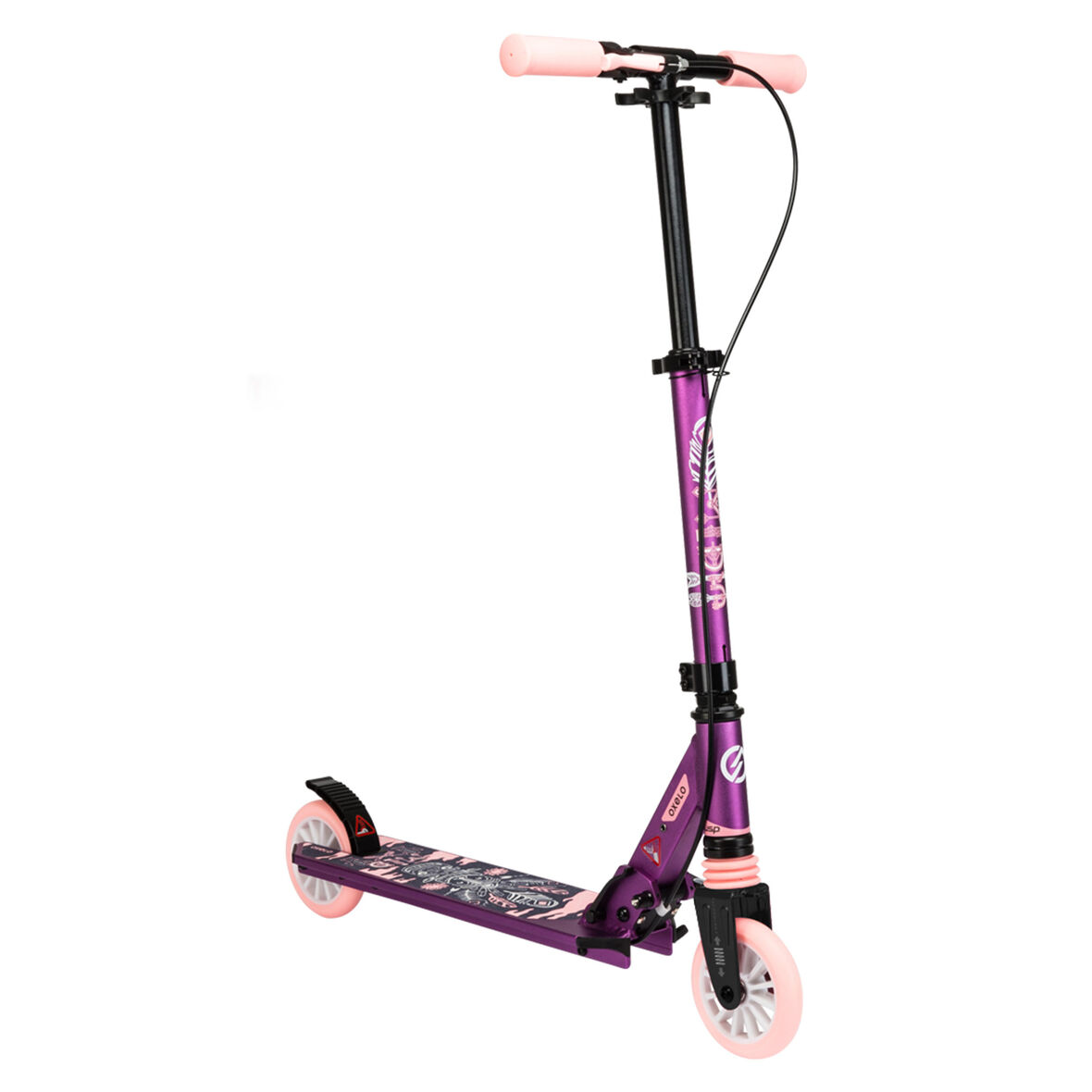 MID 5 INDIAN GIRL
Designed for kids aged 6 to 9 (about 1m20 to 1m50) who take leisurely cruises on scooters. The scooter is equipped with brakes at the handlebar for easily regulating your speed and a front suspension for more comfort!

Features:

HANDLING: Deck height facilitates handling thanks to its 2 small 125mm wheels

BRAKE CONTROL: Better regulate the speed of your scooter with the handlebar brakes

CUSHIONING: Front suspension better absorbs the vibrations of roads and pathways

EASE OF USE: Quick folding system with dual safety feature.~
Adjustable height.