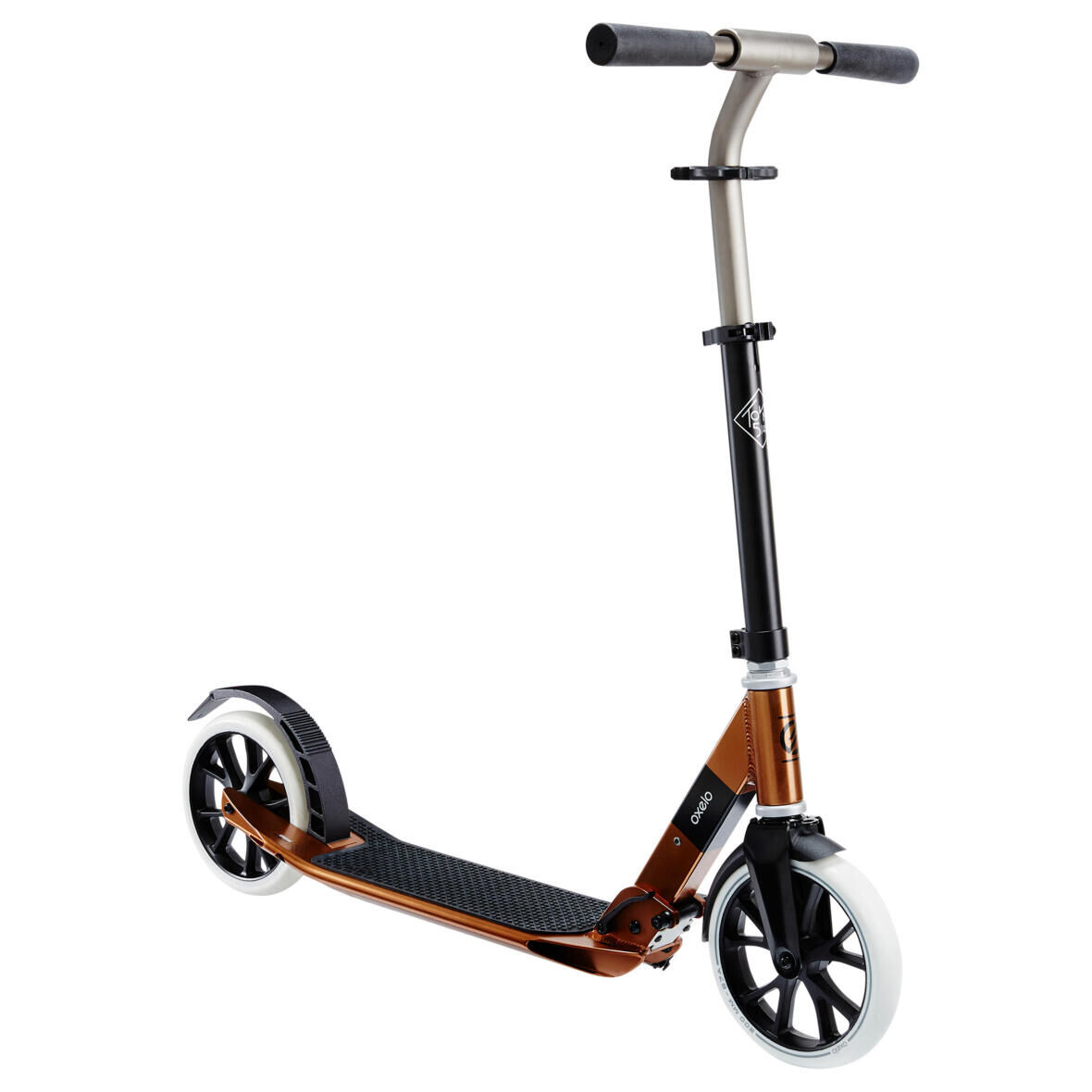 TOWN 5XL CHOCOLATE
Designed for occasional short journeys around town (up to 2 km). User height: 1.45 m to 1.95 m. Max weight: 100 kg.

Features:

EASY TO USE: Large 200 mm wheels.~
One push takes you even further!

EASY TO TRANSPORT: 4.7 kg, making it incredibly light to carry using the strap.~
Easy to park using the stand.

ADJUSTABLE: Precise adjustment of the handlebar for users measuring between 1.45 m and 1.95 m.

NON-MESSY:Very effective front and back mudguards.