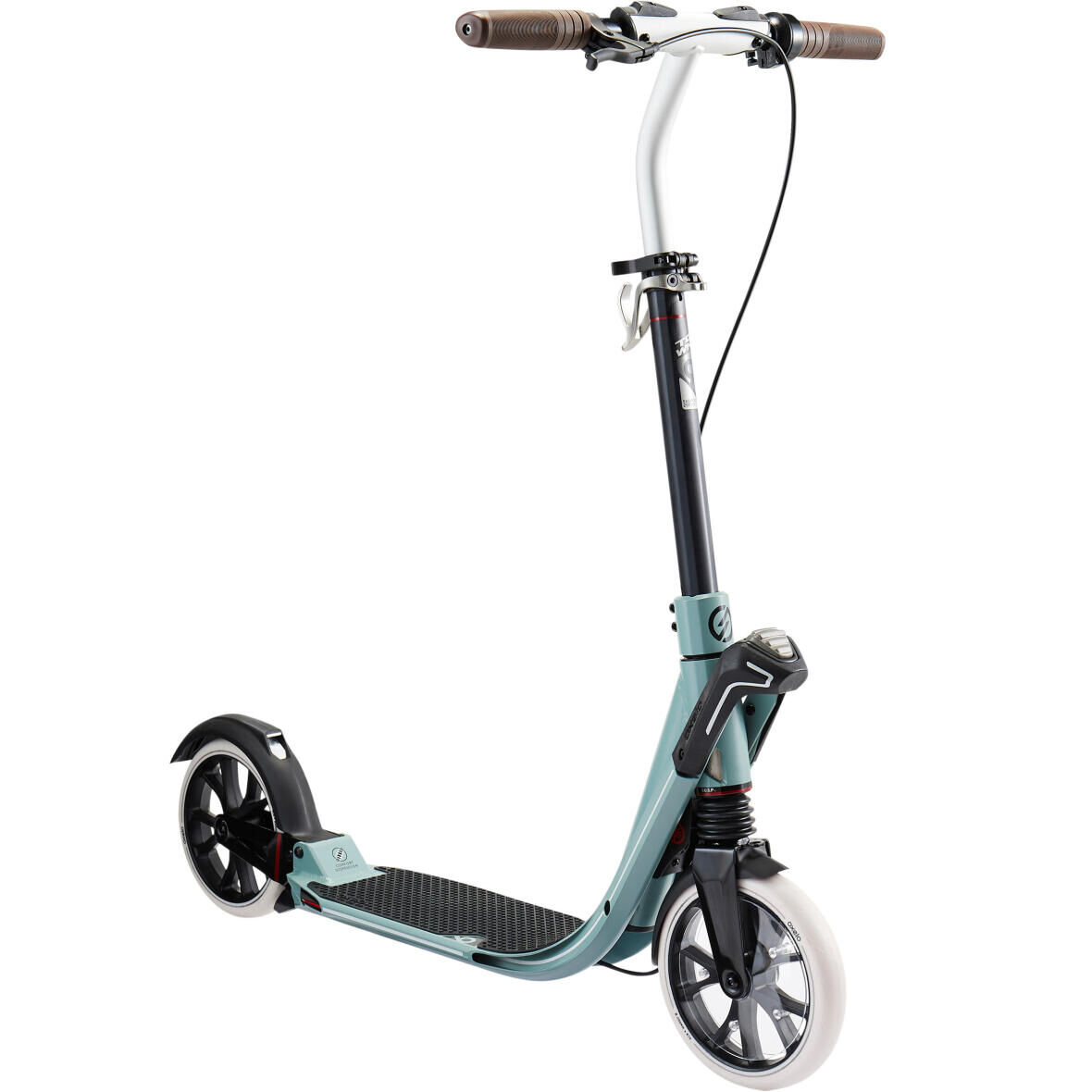 TOWN 9EF CHLOROPHYLL
Designed for regular trips in town over average distances (2 to 5 km). Size: from 1.45m to 1.95m. Max weight: 100 kg.

 

Features:

EASY TO USE: Scooter and handles fold and unfold in 1 second thanks to EASYFOLD technology!

EASY TO TRANSPORT: 7.4kg, easy to carry while in trolley mode.

CONTROLLED BRAKING: Second brake on handlebar, like on a bike.

CUSHIONING: dual suspensions absorb road vibrations~
Much more comfortable!

ADJUSTABLE: Precise adjustment of the handlebar for users measuring between 1.45m and 1.95m.

NON-MESSY:Front and rear mudguards protect against spray.

GLIDE PERFORMANCE: Two 200mm wide wheels in PU rubber.~
ABEC 7 bearings.~
Brake on rear wheel.

ERGONOMIC GRIP: Hands are relieved from strain thanks to the shape of the handles.