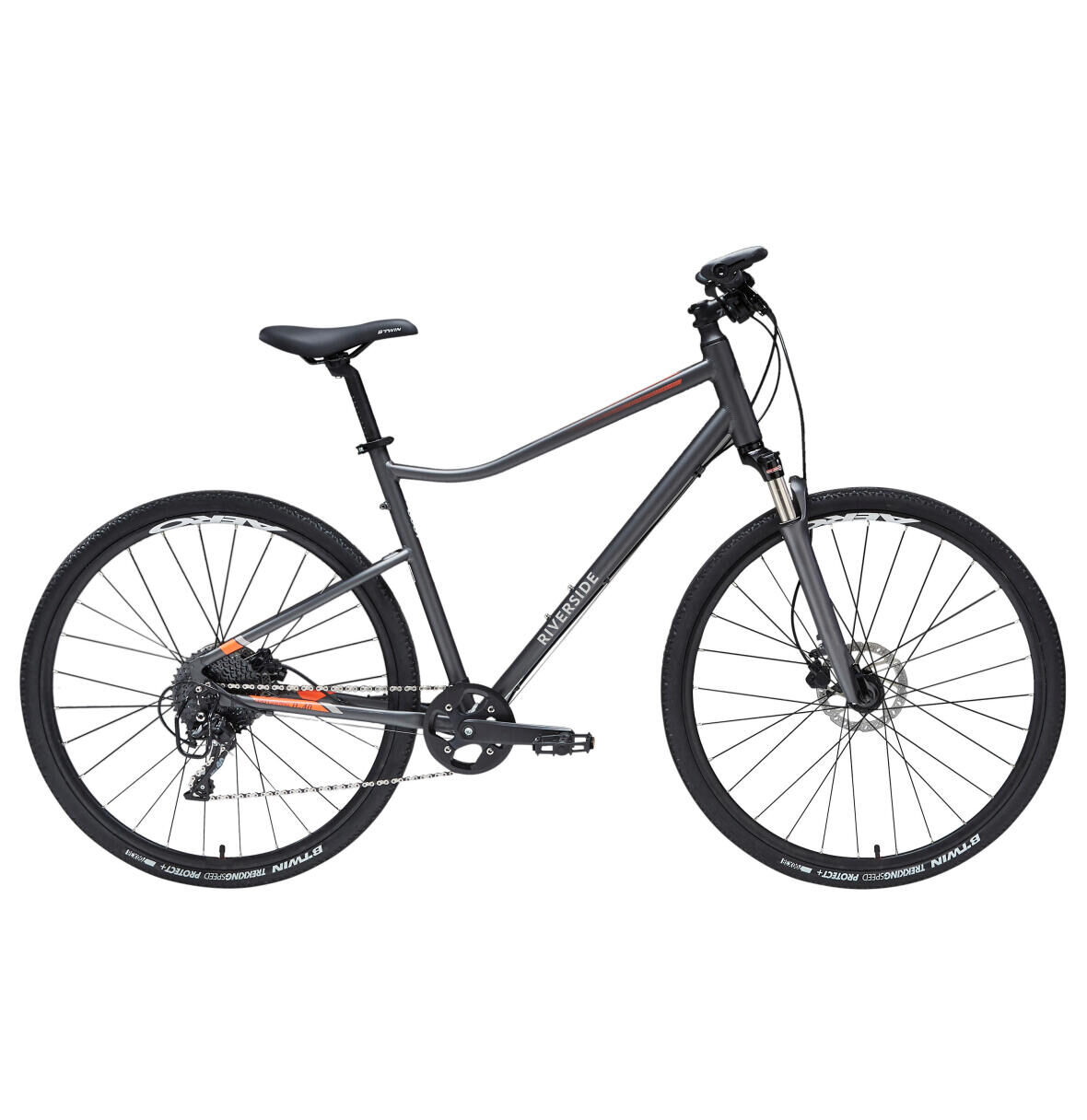 RIVERSIDE 900 GREY ORANGE 2020
Designed for people who like to go out for the day and enjoy long rides on roads and trails while taking in the scenery.

Are you looking for a hybrid bike you can ride on trails in all weathers and all year round? With its aluminium frame and high-quality equipment, the Riverside 900 is as versatile as a mountain bike can be!