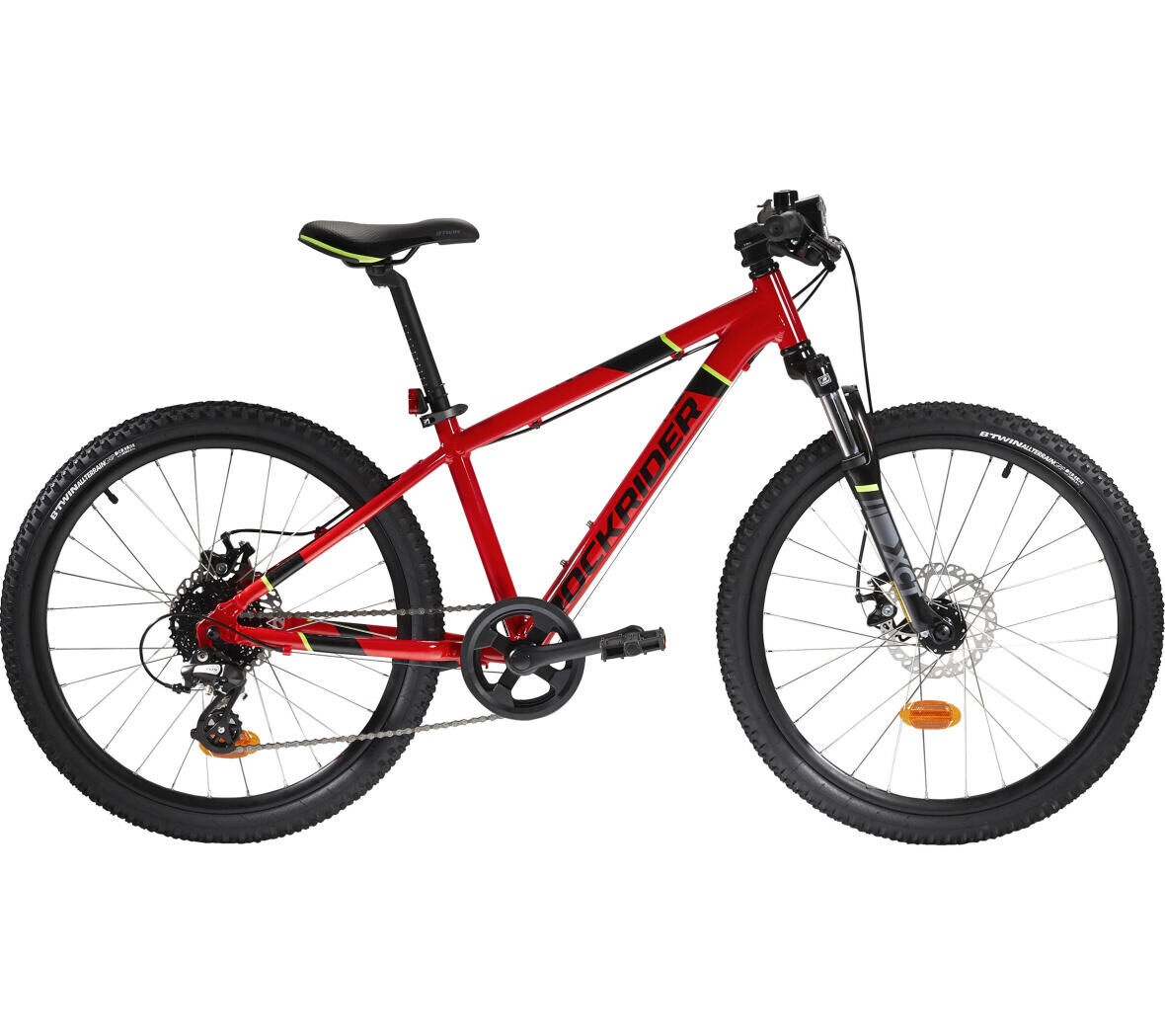 ROCKRIDER 24" 900 MOUNTAIN BIKE RED
We have designed this mountain bike for children aged nine to 12 (135 to 150cm) who want to perfect their mountain biking skills.

Thanks to its aluminium frame, it is lighter and more versatile when it comes to taking on obstacles. With its suspension fork and disc brakes, there is nowhere it cannot go.