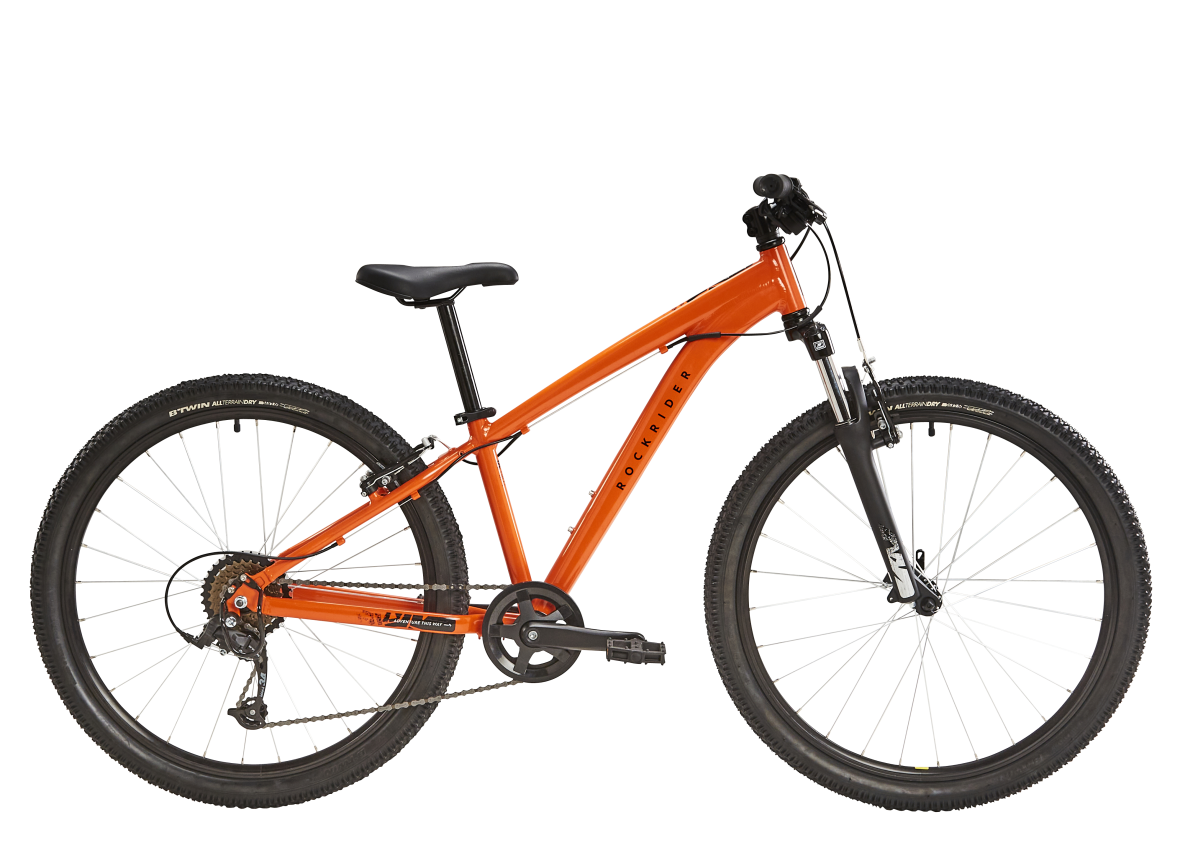 26" Rockrider 500 mountain bike
The Rockrider 500 26-inch mountain bike is perfect for kids aged 9 to 12 as they explore all types of terrain. Take a look through our tips on assembling, servicing and repairing your child's mountain bike.

Have you just taken delivery of your new mountain bike and need to mount the handlebar and pedals? How do you adjust the saddle height to fit your child correctly?  Whether it's the orange or blue model, check out our advice on adjusting their MTB with the greatest of care.