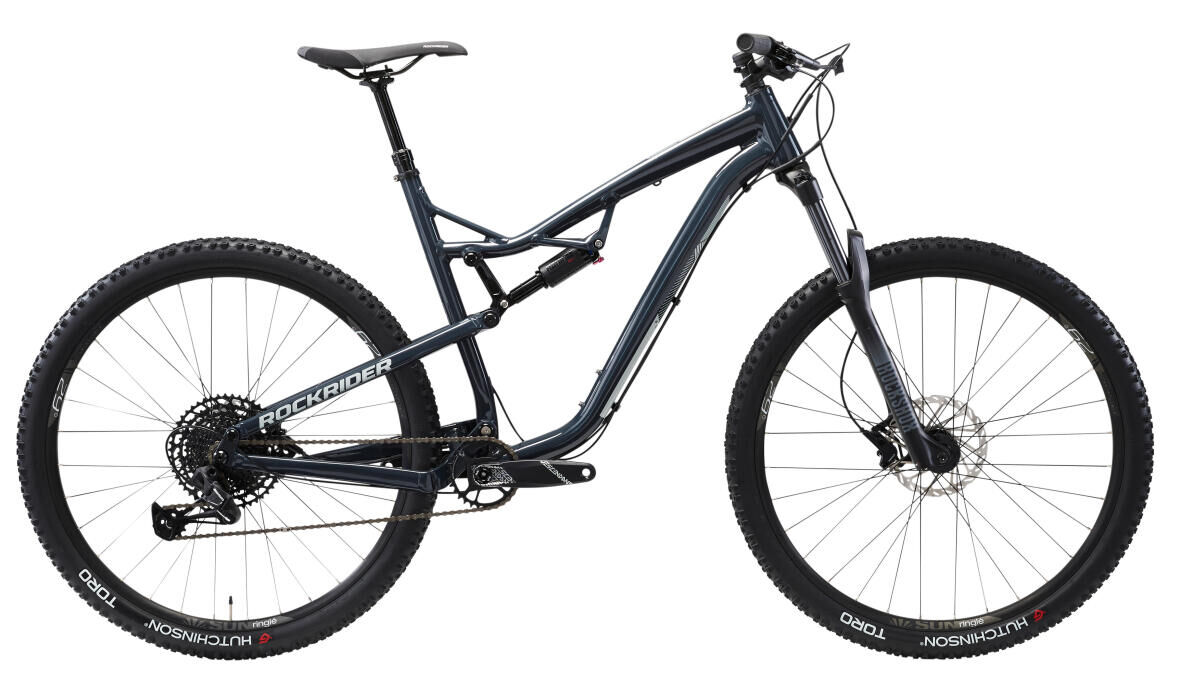 ROCKRIDER AM FIFTY S MOUNTAIN BIKE
This AM FIFTY S mountain bike has been designed for riding on LANDSCAPED PATHS and TECHNICAL TRAILS.

This version of our AM FIFTY S full-suspension mountain bike - the most versatile in the All-Mountain range - lets you enjoy the thrill of mountain biking on landscaped paths and technical trails. Product benefit: 29" wheels in sizes L and XL, and 27.5" in sizes S and M.