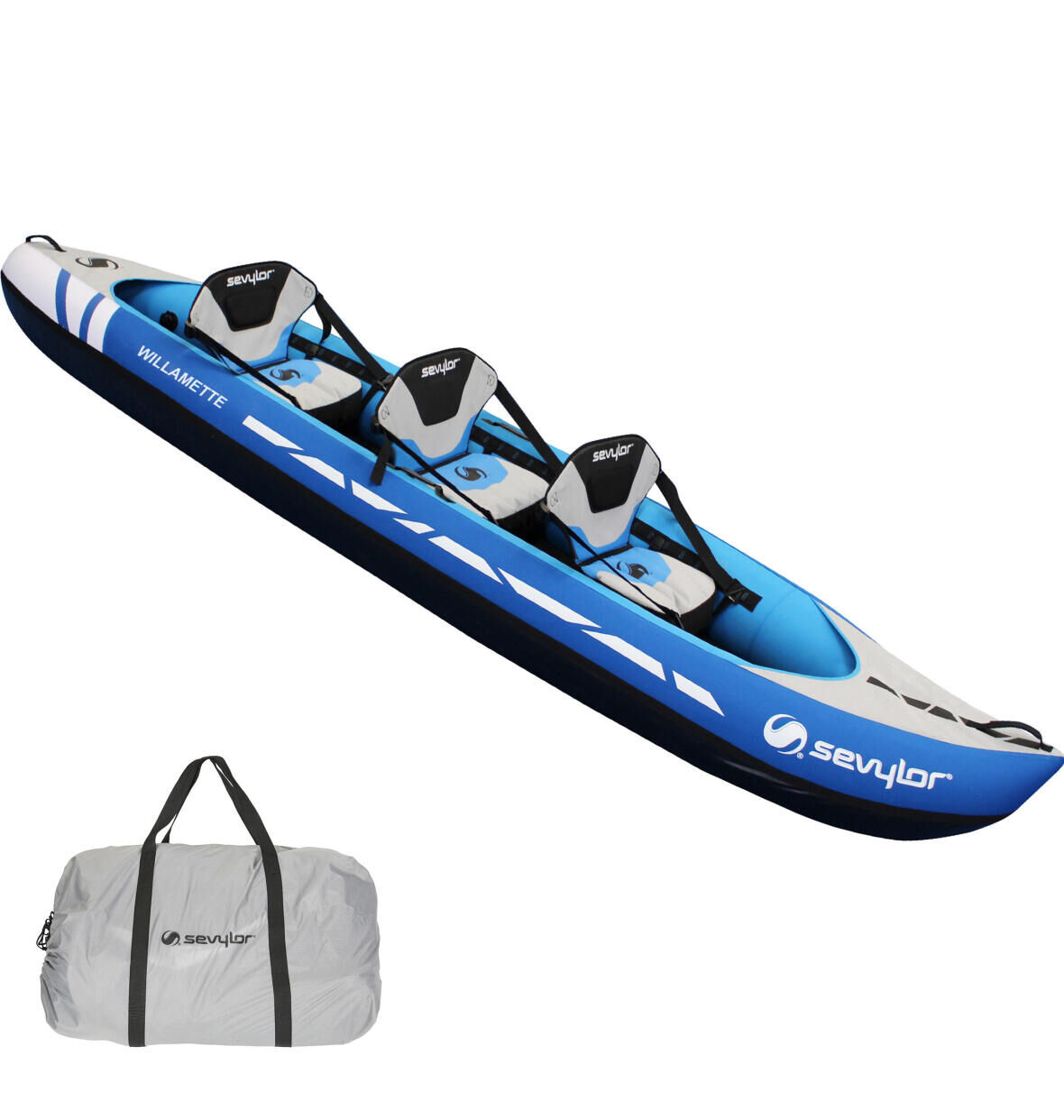 SEVYLOR WILLAMETTE INFLATABLE 3-SEAT CANOE-KAYAK
Designed for occasional kayak cruising for 2 or 3 people in calm waters.

PRODUCT BENEFITS

VOLUME~
For 1 to 3 persons (2 adults + 1 child) up to 210 kg.

EASY ASSEMBLY / DISMANTLING~
Kayak can be inflated in approximately 10 minutes using a dual-action hand pump.

STABILITY~
Stable due to its 93 cm width.

GLIDE PERFORMANCE~
Flat, non-deformed hull, thanks to its suspended seats.