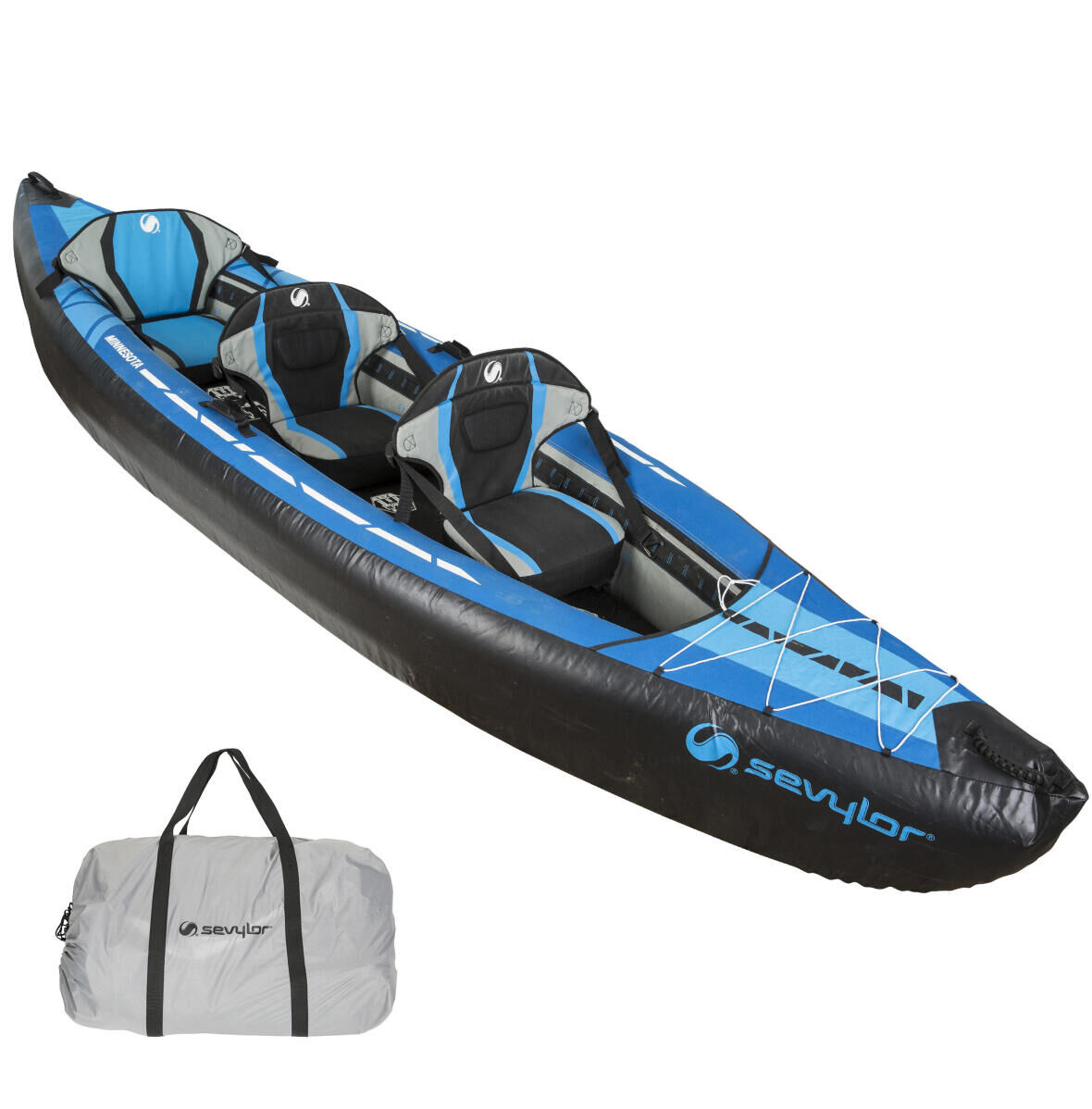 SEVYLOR MINNESOTA INFLATABLE 2- OR 3-SEAT CANOE-KAYAK
Designed for regular kayakers for touring, for 2-3 persons.

PRODUCT BENEFITS

VOLUME~
For 1 to 3 persons (2 adults + 1 child) up to a limit of 225 kg (495 lbs).

EASY ASSEMBLY / DISMANTLING~
Inflate in 10 minutes using a double-action hand pump to 1.5 PSI (0.1 bar)

STABILITY~
Stable with its 91.5 cm thickness.

GLIDE PERFORMANCE~
Flat, non-deformed hull, thanks to its suspended seats.

EASE OF USE~
2 side paddle-holder handles.

EASY TRANSPORT~
Waterproof storage bag with emptying hole, paddle attachments, wide straps.