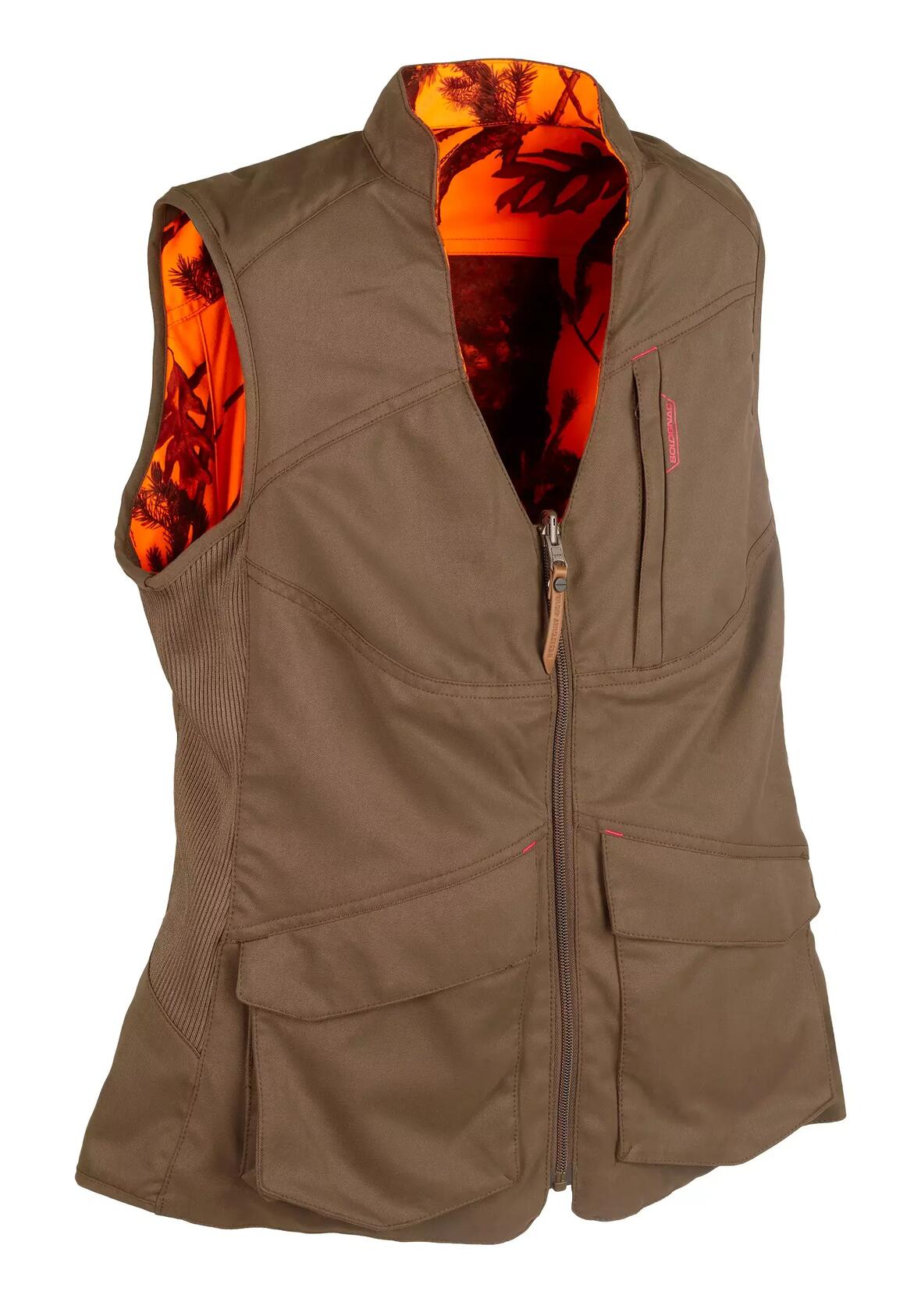 SOLOGNAC 500 REVERSIBLE WOMEN'S HUNTING GILET - BROWN / CAMOUFLAGE FLUO
Our engineers and designers have designed this gilet for women lowland hunting for small game in dry weather. Suitable for standing on drives.
A multi-purpose jacket ! The reverse of this gilet is made of silent camouflage PPE certified fabric, making you visible when standing at post on big game drives.