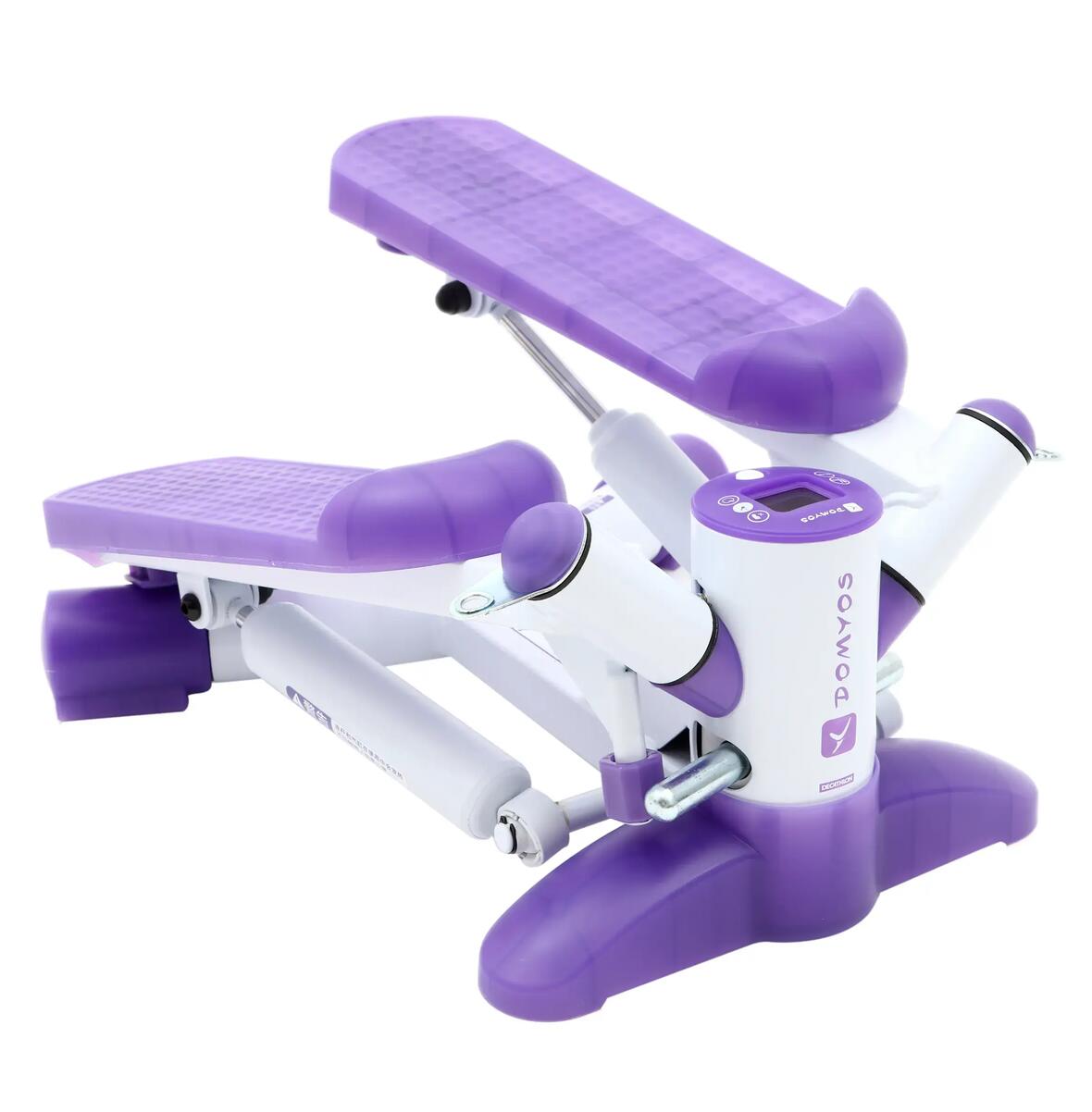 STEPPER MS500
Year sold: 2019

Designed for occasional cardio and strength training workouts. Perfect for keeping fit and losing weight.

Get toned from head to toe with the TWISTER mini stepper. The lateral movement of the steps and resistance bands give you a full-body workout!

ITS BENEFITS:

VERSATILITY: Do cardio and tone up your entire body (resistance bands).

STATS: Counter with four functions: reps, duration, frequency and calories.

EASY TO MOVE: Small equipment that is easy to move and store away.

STABILITY: Non-slip steps.