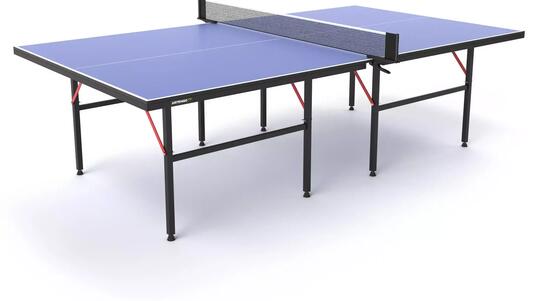 SOLD SINCE 2012 Ref. 8209351
On this page, you'll find the user guide, assembly videos and maintenance tips.  Have a broken part? You can find all the spare parts you need to repair your table here. Need help? Check the FAQ section or request assistance at the bottom of this page.
Designed to replace the removable posts and net on your ARTENGO FT720 table tennis table. Replace a damaged net and posts on your table tennis table so you can keep playing.
To order this part, please contact the workshop at your local store. Reference number: 8215892.
How does the after-sales service work?
Some of the products sold online come with a contractual warranty. You can find out how long the warranty is valid for on the website's product page for the item in question. The warranty covers spare parts and labour. The warranty is limited to replacing your faulty parts, depending on how they have been used. Go to our "Warranties" section to find out our warranty terms and conditions.  If you have any queries about your sales or exchange warranty, you can also contact your Decathlon store. Under this warranty you can take your product to a Decathlon store workshop along with your invoice, which you can save and/or print in the "My online account" space (https://www.decathlon.uk/uk/loginPage). You can also use the contact form at the bottom of this page to send us your query.
How long will it take for the spare part to arrive and where will it be delivered?
If you visit your local store, the workshop technician will be able to advise you about the availability and delivery time for this part. 
If you place your order online, the delivery time is normally 2 to 5 working days, subject to availability. Deliveries are made Monday to Friday, subject to certain conditions: - delivery within a half-day timeslot, 
- delivery to the door of your home (or entrance hall of your building)
- delivery by a delivery driver (who may ask for your help to unload the package)
- the delivery company will contact you to arrange a delivery day. They will not be able to specify the exact time of delivery.
How can you replace your table's safety system?
Watch this video to find out. For the FT730 O, FT830 O, FT714 O, FT744 O, PPT 500 and PPT 530 tables, please do the following: remove the red handle by unclipping it; the part will then be free from the metal tube and you will be able to replace it.
The wheels on your table are sticking. It's not easy to move the table around. What can you do?
Lubricating the wheels is an integral part of maintaining your table. We recommend you lubricate them every year. Watch the maintenance and repair videos to find out how to do it. 
Your wheel is broken. Does the whole thing need to be changed?
Yes. In this particular case, and if it is still under warranty, please fill in the contact form at the bottom of this page to request an exchange. If the wheel is no longer under warranty, please visit our after-sales website where you can buy a spare part.
Your new net seems too short. How do you make it fit your table? 
To fit a new net, you will need to stretch it. Then, pull the net before fixing it in place. It is always a bit tricky to fit the first time, but the length has been calculated very precisely so that the net will not become too slack over time.
What should you do if, when opening or closing your table, the tabletops do not slide easily?
Firstly, check how tightly the moving parts are screwed in. If there are no broken parts, put a bit of grease or wax into the sliders on the side of the undercarriage, where the screws slide along.
Can you replace one of your table's tops?
The PONGORI team will exchange the entire table under certain conditions. Check the "Warranties" section (see the button below) to find out the terms and conditions. You can also visit one of our Decathlon stores or get in touch using the contact form at the bottom of this page. If your table top has been damaged as a result of improper use and the warranty does not, as a result, cover the damage, you can order a new one for PPT 500, 530, 900 and 930 tables from 2020. 
What are the warranties for parts?
Tables from our old ranges are covered for two to five years, while tables from our new "Roll & Play" (FT730 O, FT830 O, FT860 O, FT890 O) range are covered for ten. There is a two-year warranty for the brake, net, posts, plastic housing and adjustable feet. The warranty is limited to the supply of spare parts to replace parts that we recognise as being defective, and does not apply to damage caused by normal wear to parts, assembly of the table contrary to the instructions, failure to follow the instructions for use and safety instructions, lack of maintenance, use of aggressive cleaning products (tabletop), impacts, falls and more generally any cause that is unrelated to the quality of the table . For more information go to the "Warranties" section.
How do you submit an after-sales request under the warranty?
Fill in the contact form at the bottom of this page, or write to us stating:
- the reference number, name and/or serial number of your table,
- a description of the problem encountered,
- any photos or, alternatively, return the faulty part to us,
and enclose a copy of your receipt, or the number of your Decathlon loyalty card.  This letter can be sent by post to the following address: PONGORI TENNIS DE TABLE - BTWIN VILLAGE (Imaginarium)  4 Rue Professeur Langevin, 59000 Lille, FRANCE
What should you do if the part you want to order is no longer available online?
You can contact your store's workshop and ask how long it will take for Pongori to supply the part.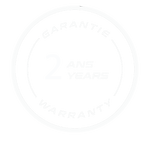 The table top, wheels, safety systems and metal undercarriage are guaranteed for two years.
Not able to resolve your issue?  Fill out this contact form and one of our customer service assistants will be in touch.