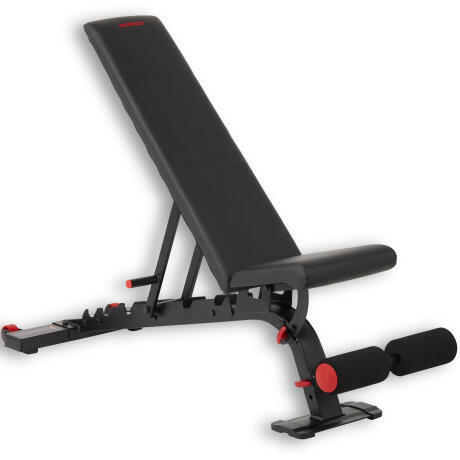 Year of sale: 2019
Our design team created this bench for weight training with dumbbells and bar weights. Want to work your pecs from every angle? This perforated bench will let you strengthen your pecs and abs comfortably from any position: reclined, inclined, reverse incline - you name it.
THE BENEFITS:
Durability Maximum load 250 kg (user + weights)
Versatility 7 incline options (-15°, 0°, 15°, 30°, 45°, 60°, 80°)
Easy to move Built-in rollers
User comfort Thick foam and perforated back for easy movement.
Thank you for choosing a Domyos product and for placing your trust in us. To help you when first assembling your device, click on the video that will guide you through each step of the assembly.
THERE SEEMS TO BE AN ISSUE
YOU EXPERIENCED A PROBLEM USING THE PRODUCT
In the event of a problem when using your apparatus, please read the instructions carefully. Please contact your nearest store if the issue persists.
You weren't able to fix your problem or didn't find the answer to your question? Please contact our technicians.
DOMYOS guarantees this product under normal use conditions, 5 years for the structure, 2 for other parts and labour as from date of purchase, as shown on receipt.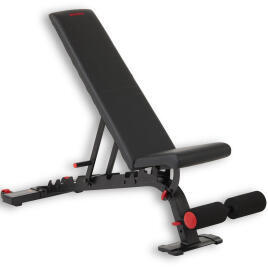 COMPOSITION
Frame
100.00% Steel
Back
50% polyurethane, 50% wood
Foam
100% nitrile rubber
Foot protectors
100% polyvinyl chloride - phthalate free