In stores: 2019
Use: 3 hours per week
Maximum user weight: 110 kg
Composition:
Frame // Chassis (for wheels)
100% - Steel
Wheels
100% - Polyamide
Disc Stop
100% - Polyoxymethylene
Protective Cover
100% - Acrylonitrile butadiene styrene
Rope
100% - Elastodiene
Inner Fabric
100% - Polyvinyl Chloride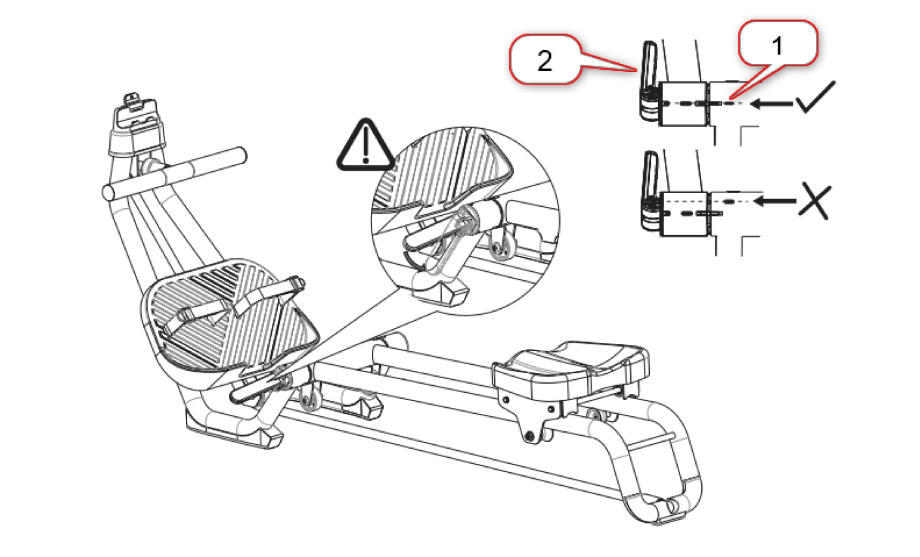 Ensure that your rowing machine is fully stable before sitting on it:
- the rower is on a flat surface,
- the marks are aligned when the rower is unfolded (1),
- the locking handle is fully closed (2).
The rower comes with 2 elastics: 
- a thinner one with a more accessible resistance,
- another (thicker) one with a stronger resistance.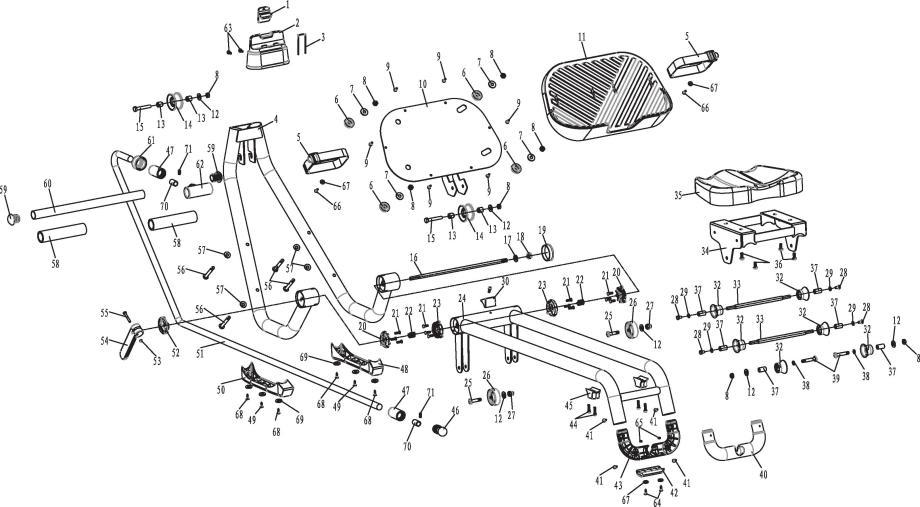 If your problem isn't solved or you have discovered something abnormal during your checks, please make a service request and list the checks you have already done. Our team of technicians will get back to you as soon as possible. Feel free to include details of your request and attach photos or a video of your problem (under 20 MB). This will make diagnostics easier.
It takes care of you, so you should do the same for it. Regular maintenance is necessary to preserve the performance of your equipment and extend its service life.
1. Wipe any perspiration off your product after each workout.
2. Clean with a soft cloth (dampen with water) after each use.
3. Regularly check the stability of your rower as well as the tightness of the screws according to the user guide.
Do not leave in a damp place or outdoors.
For home use only.
Maximum user weight: 110 kg.
Want to repair your product yourself but not sure how? Here, you can find all the repair videos for your device. 
1/ Replacing the foot rest (plastic part)
1/ Replacing the foot rest (plastic part)

2/ Replacing the foot rest (metal part)

3/ Replacing the saddle and the saddle bearings

4/ Replacing the straps on the foot rest
Domyos guarantees this product under normal conditions of use for five years for the structure and two years for other parts and labour from the date of purchase shown on the receipt.