Year of commercialization: 2018
Designed for occasional to regular use (1 to 2 times per week for sessions of 15 to 30 minutes).
Ideal rowing machine for beginners who want to burn calories while working all the muscles of their body.
PRODUCT BENEFITS: 
Comfort: comfortable roller seat, anti-perspirant handle bar, comfortable to the touch.
Manoeuvrability: transport wheel at the front / foldable to save space.
Coaching: 6 function console with smartphone support.
Strength: maximum user weight: 130 kg.
Assembly and commissioning
MY CONSOLE DOES NOT TURN ON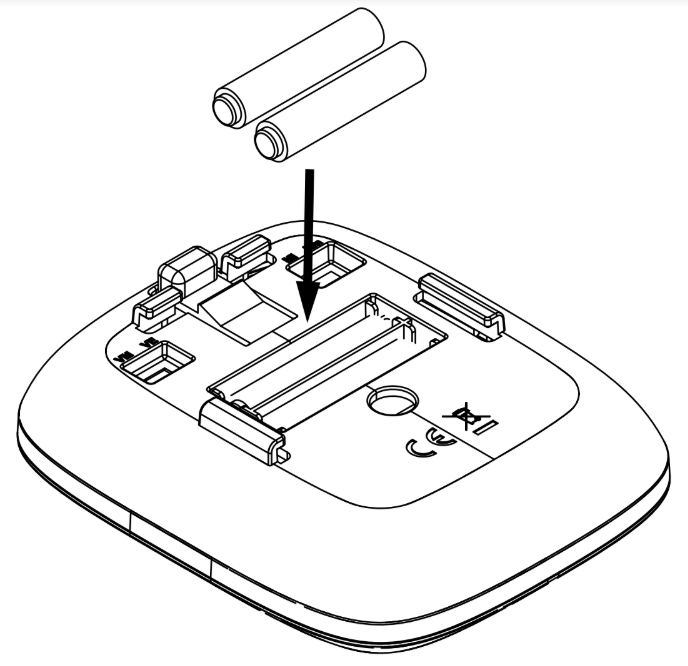 Check that the batteries are present at the back of the console and are working.
MY CONSOLE DOES NOT SHOW THE CORRECT UNITS OF MEASUREMENT FOR DISTANCE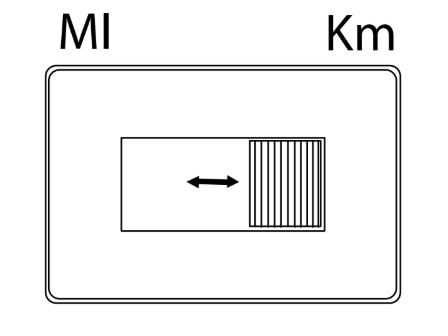 Console configuration problem:
1. Check that the switch at the back of the console is set to "Km" for a kilometer display and "Mi" for a mile display.
2. Remove the batteries and replace them.
  Tighten all visible screws and the tightening knob of the folding system.
If the rower becomes unstable during use, turn one or both front feet until the instability is removed.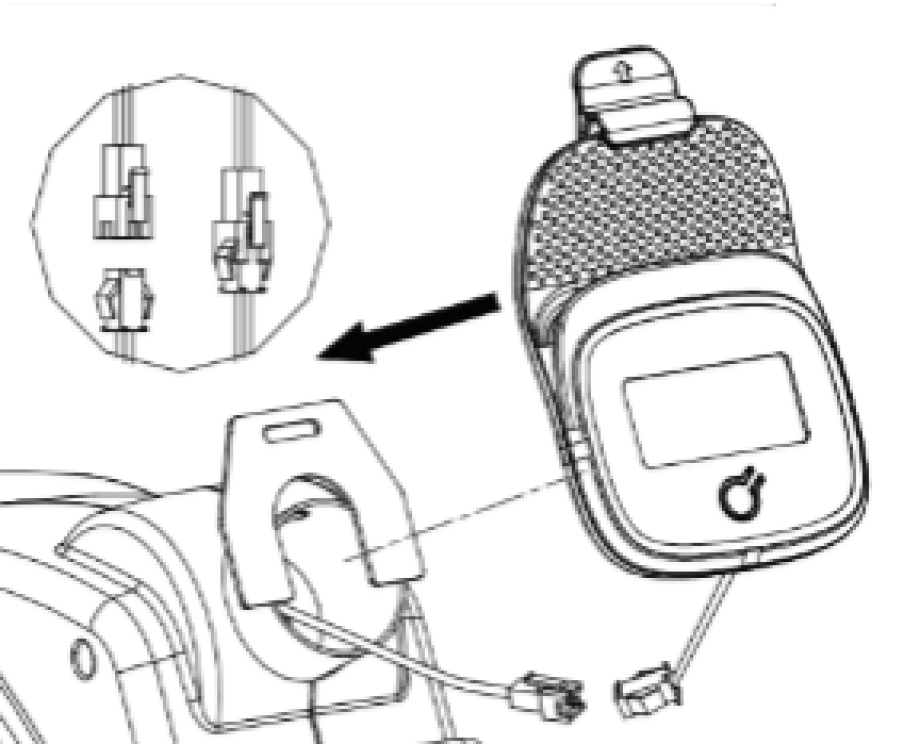 At the back of the console check that the connection is made correctly.
ONE PIECE IS MISSING: PARTS PLAN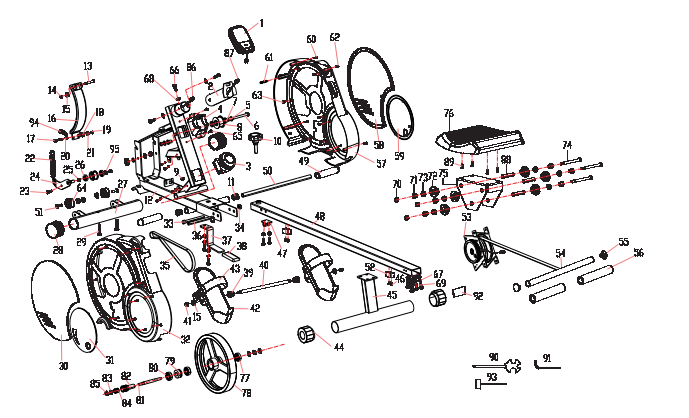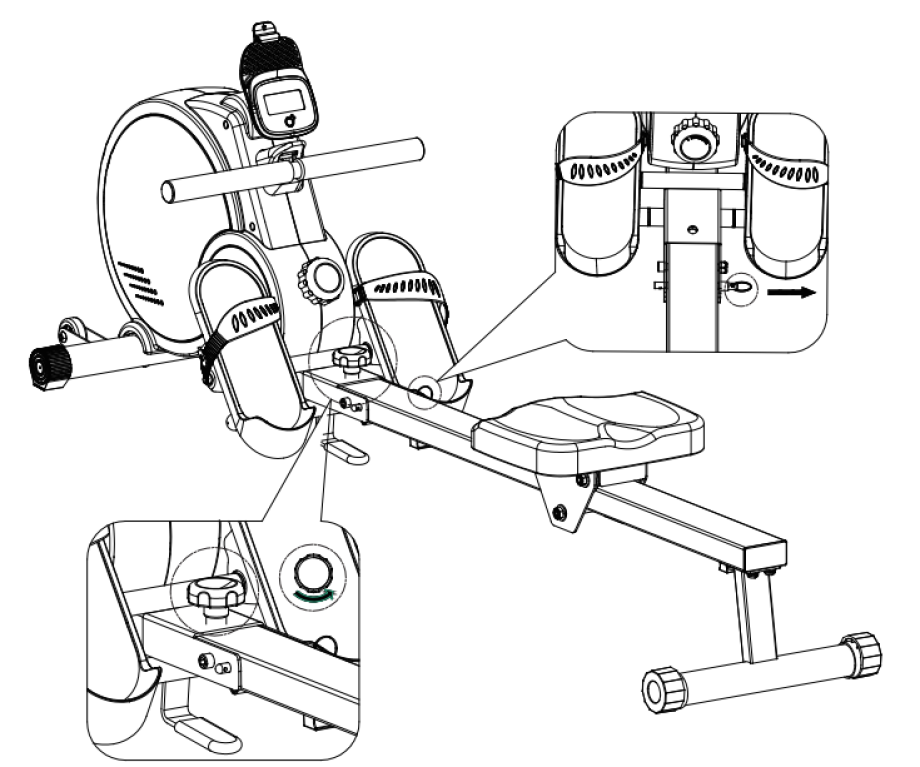 Loosen the tightening knob counterclockwise and remove the pin.
It takes care of you, so why woudn't you? A regular maintenance is necessary to preserve the performances of your bike and prolong its life, find here all our advice of maintenance. 
1. Wipe perspiration off your product after each use.
2. Clean with a soft cloth (moistened with water) after each use.
3. Regularly check the stability of your bike as well as the tightening of the screws according to the user's guide.
Do not leave in a damp place; do not store outdoors.
For home use only.
Max. user weight: 130 kg.
DOMYOS guarantees this product under normal use conditions, 5 years for the structure, 2 for other parts and labour as from date of purchase, as shown on receipt.