In stores: 2018
Designed for occasional to regular use (once or twice a week for 15- to 30-minute sessions).
The ideal rower for beginner sports users looking to burn calories and get a full-body workout.
BENEFITS:
Comfort: comfortable rolling seat and handle that won't absorb perspiration.
Handling: transport wheels at the front/folds up to save space.
COACHING: console with six functions and a smartphone stand.
Durability: Maximum user weight: 130 kg.
COMPOSITION
PROTECTIVE COVER
100% Acrylonitrile butadiene styrene.
FRAME
100% Steel.
ASSEMBLING AND SETTING UP
Thank you for purchasing a Domyos product. To help you get your equipment up and running, click on the video to see the different set-up steps.
Is your equipment properly set up but you're still having an issue when using it? See all our FAQs here.
YOU CAN'T FOLD UP YOUR ROWING MACHINE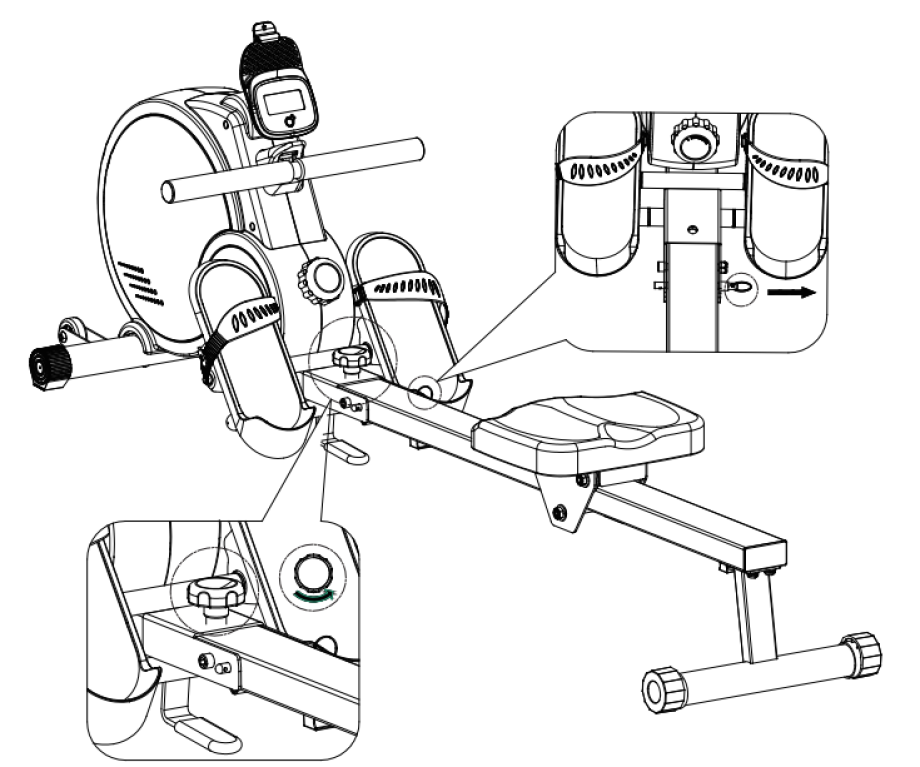 Turn the dial anti-clockwise to loosen it and remove the pin.
YOUR ROWING MACHINE MAKES A NOISE
Re-tighten all visible screws as well as the dial for the folding system.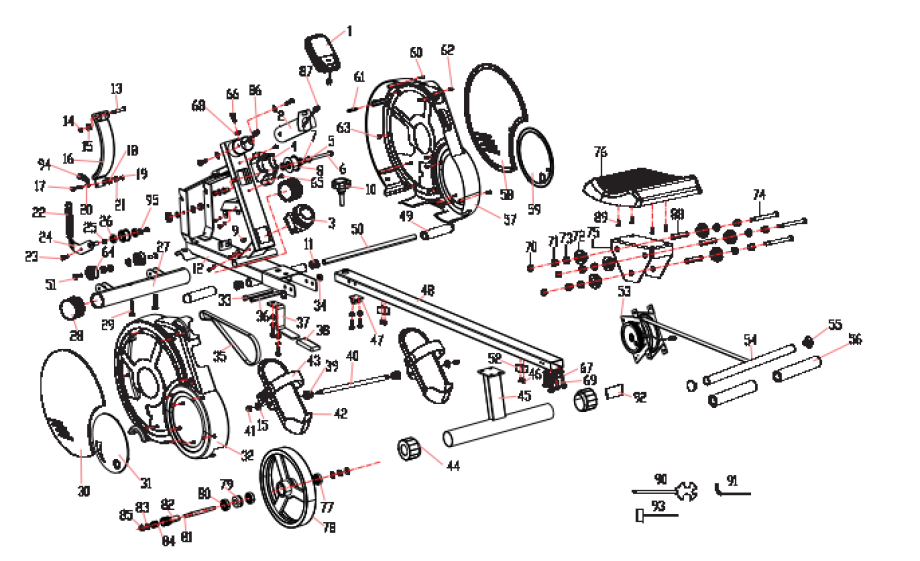 YOUR ROWING MACHINE IS NOT STABLE
If the rowing machine is not stable, turn one or both of the front feet until it is stable.
THE CONSOLE DOES NOT TURN ON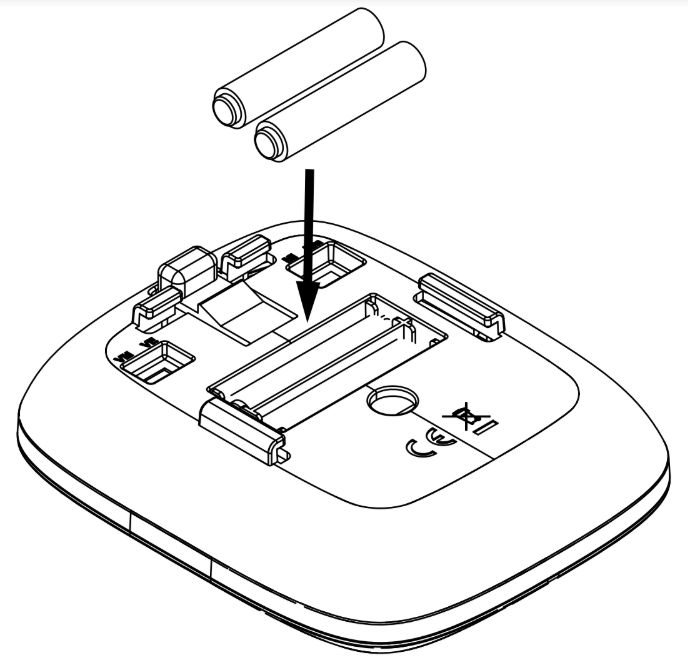 Check that working batteries are in place behind the console.
THE CONSOLE STAYS AT ZERO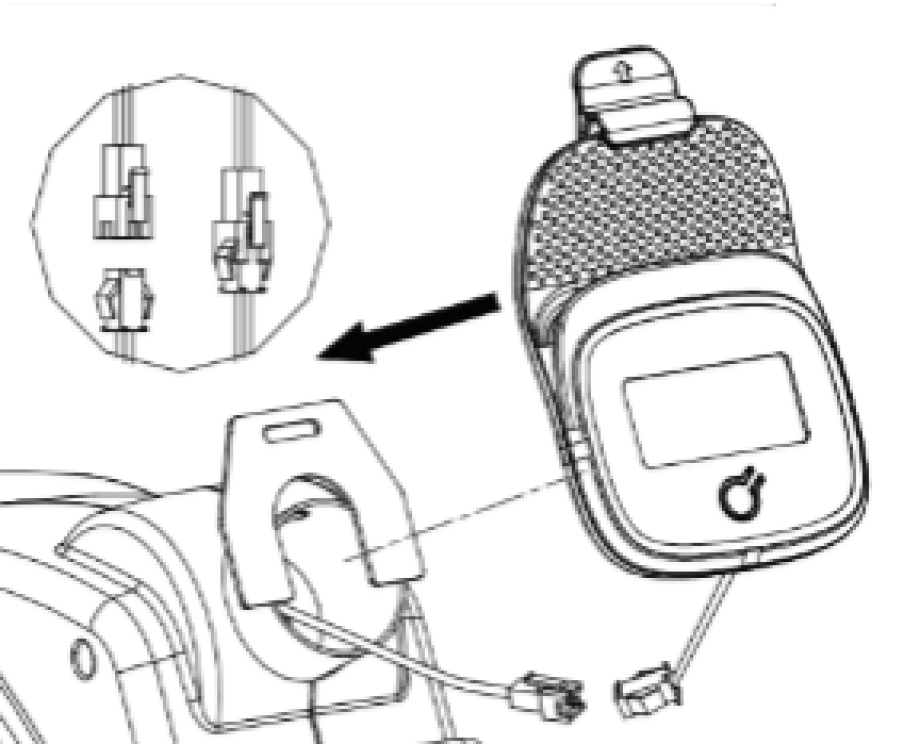 Check that the plugs are correctly attached at the back of the console.
THE CONSOLE DOES NOT DISPLAY THE CORRECT UNITS OF MEASURE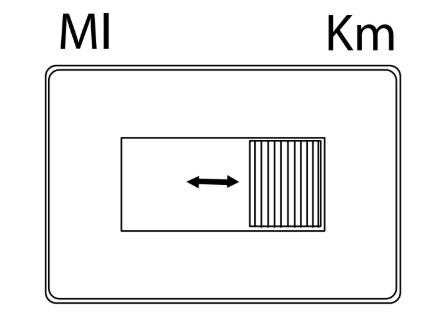 Console configuration problem:
1. Check that the switch at the back of the console is set to " Km " for kilometres or " Mi " for miles.
2. Remove the batteries and put them back in.
You weren't able to fix your problem or didn't find the answer to your question? Please contact our technicians.
It takes care of you, so you should do the same for it? Regular maintenance is necessary to preserve the performance of your equipment and extend its service life.
1. Unplug the adapter after each use.
2. Wipe your equipment off using a soft cloth after every workout and dust regularly.
3. Regularly check the stability of your rowing machine and that all screws and bolts are tightened according to the user guide.
Do not leave in a damp place or outdoors.
For home use only.
Max. user weight: 130 kg.
Want to repair your product yourself but not sure how? Get all our tips and videos here.   
Replacing the belt

Replacing footplates

Replacing the flywheel

Replacing the foot caps

Replacing the tension control

Replacing the pulley

Replacing the housings

Replacing the console

Replacing the speed sensor

Replacing the rollers
Domyos guarantees your product in normal conditions of use, 5 years for the structure and 2 years for other parts and labour, from the date of purchase, the date on the receipt is binding.